People these days I received a comment about a post I had written in 2009 on wall clocks, watches that will …, the jocelo asked me where was a particular model that he liked.
As it's been a long time since I had made the post I didn't remember where I was and I wasn't even original where she would have been, so the way was calling for Mr. Google and pray to find your source.
I ended up finding the original image site and had a pleasant surprise, the site is a Canadian online store that unfortunately did not deliver to Brazil but has a wide collection of beautiful watches.

As I am passionate about watches just passing the dawn looking models, and of course I would not fail to share with you these wonderful findings that I got. I separated a series of pictures to show you. So get ready is going to be a long post, full of images.
A Howard Miller hollow metal structure mimics the internal mechanisms of a watch
This is called Boutique roses mimics a paint worn with time selling on aparentingblog.com, with roses and Roman numeral, looks great in a room with provincial style.
Called Fossil Thermometer Celestial Clock this clock unlike the common templates displays a thermometer in the foreground and the clock is on the bottom of the piece is made of limestone that is natural limestone Stone.
Watch Ivy Silhouette has leaked fig leaves, around the central axis, made in aluminium with French bronze finish
Not very common here in Brazil, the thermometer Infinity Instruments Blanc Fleur Thermometer of wall mimics a marble clock but is made from a poly-resin.
Merak clock
Antique Copper Clock and thermometer made from aluminum recycled has that mimics the old copper finish is resistant to bad weather.
Coat, on sale at celebrationsca mimics aged copper finish
Uttermost Bond Street It has a pendulum in cast brass with paint aged craquelada, Roman numeral for hours.
Cardinal outdoor clock Rectangular thermometer and clock model, version bronze vine or bird, can be used on the outside of the House because it is resistant to interperies.
via inexoraveltempo
Super simple, print the symbol of Paris, the Eiffel Tower.
I couldn't leave out the floor models or chimes, by whom I am also in love. Surrounded by legends and very common in old houses, nowadays are hard to see. But this rarity makes me fall in love more and more for these true works of art. All chime clock is with a set of bells that play a melody every hour, is powered by rope must be given every 30 days. The legends say that the 12 chimes of the clock at midnight on a certain day of the year opens the portals of the parallel worlds, enabling the passage of the dead to the living world. That fear!
This is my favourite! my sweet spot! Wooden box and Roman numeral.
Clock is contained in a wooden mobile with straight lines similar to the cupboards.
This is a false door chime because does not have the mechanism of pendulums, metal furniture only with sinuous. Has place to store wines working also as a wine cellar.
All-metal with marble base. Perfect!!
And to close with a flourish, a contemporary model that is actually a common clock, with a base that is a bookshelf. The manuelanygaard blogspot
All images are from the site csnclocks.com .
I hope you enjoyed and until the next post.
Kisses.
Gallery
decorate cubicle walls
Source: www.decoratingspecial.com
Wall Gallery entry Farmhouse style entry table. Shabby …
Source: indulgy.com
Yellow Living Room Curtains Superb Yellow Living Room …
Source: bamstudio.co
Outstanding shiplap fireplace wall decor ideas 18 …
Source: wartaku.net
Black And White Bedroom Full Size Of With Gray Walls Grey …
Source: merrilldavid.com
japan, bedroom
Source: www.houzz.com
Narrow Dining Table Kitchen Farmhouse with Eat in …
Source: irastar.com
Ideas For Your Room Cool Teen Boys Bedroom Designs Things …
Source: superiorvelvet.co
Wm Ohs Hampton Classics – Traditional – Kitchen
Source: www.houzz.com
Cream Vintage Bedroom Furniture
Source: bestdecorthings.com
Reclaimed Wood Rustic Cabin Bed – Rustic – Bedroom
Source: www.houzz.com
Awe-Inspiring Custom Italian Villa Stone House
Source: www.houzz.com
tiled bath floor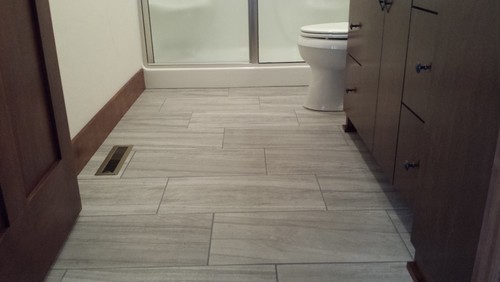 Source: www.houzz.com
97+ Nice Living Room Wall Clocks
Source: likrot.com
17 Best images about Tuscan Art on Pinterest
Source: www.pinterest.com
Rooster Decorative Wall Plates Ideas — Joanne Russo …
Source: joannerusso.com
How to Create a Gallery Wall
Source: www.potterybarn.com
25+ best ideas about Vintage farmhouse decor on Pinterest …
Source: www.pinterest.com
Magnificent Ikea Besta Planner mode Other Metro …
Source: irastar.com
Wall Color Paints Rice Paper Love It Or List Walls Chinese …
Source: karmatic.co