The Yamaha CDX-497 take an AUDIO recommendation as party, charts – and history suitable for long-time music supplier.
Yamaha CDX-497
Data sheet
The player can play even data-reduced digital diet in the form of Windows Media Audio-(WMA)- or MP3-CDs. Good idea. Because for one, saving produced favourite sampler without any problems on the home system can be listen on the own computer space. On the other hand the offer grows filled MP3-CDs – with historic mono recordings limited anyway in dynamic and frequency range (www.line-music.de) pre-produced, with up to eight hours of music. So, the first round of the hearing should be the intriguing "Files from our own production".
In this case also historical CDs because their noise can make it very clear the differences of CD/MP3. As in the 1954er recording of the Schumann Piano Concerto with Walter Gieseking and Herbert von Karajan, in the 1951 live 'Parsifal' under the Wagner specialist Hans Knapses sbusch and the interpretation of the Mahler Symphony No. 9 under Buno Walter in 1938 transferred from cracking Shellac records. Then the program using standard software such as "Nero" on CD was burned – and into the listening room to compare.
Hearing test
The Yamaha player, connected to the preamplifier, Accuphase C-2810 with the active speakers Backes & Muller BM 35, did his MP3 job really convincingly. Powerfully affected piano chords, damaging Wagner singing or slightly brittle, antique orchestral sounds: the differences between CD and MP3 playback were tolerated small. Rarely, the highly analytical BM debunked 35 hiss or snarling MP3 artifacts and once again capped dynamics in the data diet. At least hardly a difference can 320 kilobits, but – also included in current metal, hip hop, or dance products – make up. But the Yamaha CDX-497 take an AUDIO recommendation as party, charts – and history suitable for long-time music supplier already with 192er standards.
And what about "serious" HiFi? In direct comparison with the high-flyer Denon the Yamaha with highly dynamic Chamber music was DCD-500 AE (210 euros) something more distant, less punchy, and strong fundamental. But with very sophisticated detail work and decent space in the Schubert octet (Super listening course CD 5), the Yamaha won a just still points tie.
Yamaha CDX-497
| | |
| --- | --- |
| Manufacturer | Yamaha |
| Price | €270,00 |
| Rating | 80.0 points |
| Test procedure | 1.0 |
Technical data and test results
General
Dimensions (W x H x D) HöheTiefe
43.5 x 9.0 x 29,0 cm
Weight
3.5 kg
Formats
Playback MP3
HDCD playback
Features
Lernfähigmit display / remote control
/ / FB without display
Volume control
CD text display
Tube output stages
Title overview
ID3 tag display
Repetition
Title, CD, A-B
Car space
Speaker size adjustable SACD
Level Setup SACD
Time correction SACD
Built-in multichannel decoder, SACD
Connections
Digital outputs i-link
RCA audio (stereo)
1
5.1 output (RCA)
5.1 output (XLR) available
Digital output ST
Digital inputs
No
Headphone output / adjustable
/
Measured values
CD output voltage (0 dB FS)
1.8 V
Output resistance
437 ohm
Noise ratio (A-weighted) CD
111 dB
Noise ratio (A-weighted) SACD
Error correction information layer CD
1.70 mm
Error correction surface CD
1.70 mm
Jitter CD
174 picoseconds
Power consumption standby / operating
0 / 13.0 W
Review
Straightforward playing, great player with surprisingly good mp3 W
Sound CD
80
Sound SACD
insufficient
Facilities
Very good
Operation
Very good
Processing
well
Sound judgment
very good 80
tested in
3 / 07
Gallery
equipment
Source: www.chriskepolis.be
Yamaha Yst Fsw050 Subwoofer System
Source: carinteriordesign.net
Yamaha CDX-5000 – Manual – Compact Disc Player
Source: www.hifiengine.com
YAMAHA CDX-497 + AX-497
Source: audio.com.pl
YAMAHA CDX 497 Natural Sound Compact Disc Player
Source: picclick.de
Cd digital audio
Source: www.choozen.fr
Cd player Yamaha MP3 CD text digital coaxi optical
Source: www.audioweb.ro
aucru.com : ★★YAMAHA CDプレーヤー CDX-497 動作良好 本体のみ★★
Source: www.aucru.com
CDX-497 YAMAHA
Source: www.hifido.co.jp
Clip this Cobone if only the best will do Images
Source: images.frompo.com
Datenblatt: Yamaha CD-S 700
Source: www.connect.de
ヤマハ、MP3/WMA再生対応CDプレーヤー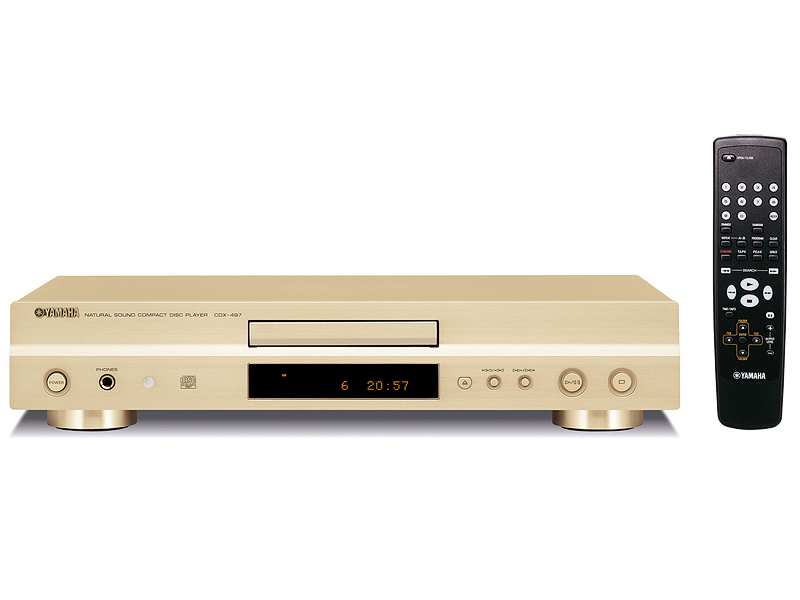 Source: av.watch.impress.co.jp
Yamaha CDX-E400 CD-Player • EUR 49,99
Source: picclick.de
Yamaha CDX-397MK2 manuel de réparation télécharger
Source: www.nodevice.fr
Image & Son > Vidéo > Lecteur DVD de salon
Source: www.abcelectronique.com
Bilder eurer HiFi-Stereo-Anlagen, Allgemeines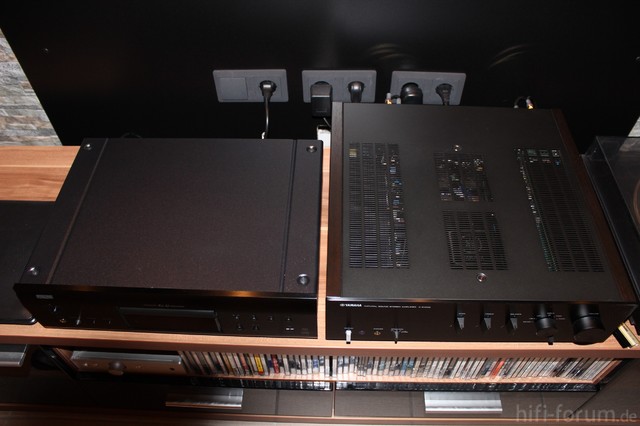 Source: www.hifi-forum.de
YAMAHA CDX-10 CD-Player
Source: picclick.it
Mode d'emploi YAMAHA CDX-397
Source: mesnotices.20minutes.fr
Yamaha
Source: torzsasztal.hu
Yamaha CDX-497 – Specificaties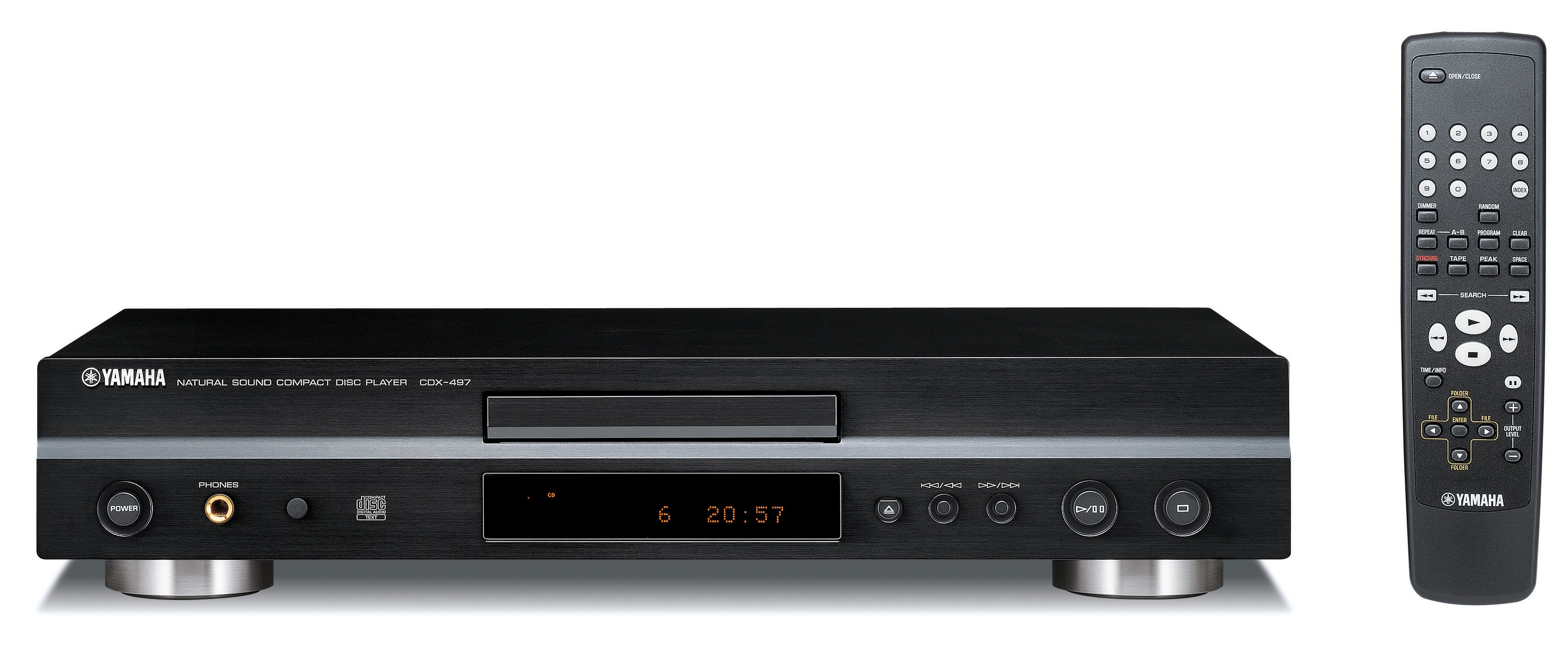 Source: tweakers.net