The Yamaha shone with very good data.
Yamaha AX 397
Data sheet
Apart from a not entirely stable voltage level. Positive, he noticed in the amplifier King's discipline, the dynamic distortion. The fan of the harmonics of the AX-397 went for a transistor amplifier its price class downright exemplary – gently and regularly rising with the output voltage with a few overlaps. It's not always as the Japanese amplifier models. On the vote, the Yamaha engineers seem to have internalized the corresponding theory of THD can be expected a rather pleasant and clean sound for such a behavior.
The Yamaha participated in the hearing test right off the bat more dynamic and lively than the Onkyo. However, the AX-397 with the Sonics little badgworthy rather cold – and at times overly motivated played. The woodwind amass already almost mouthy forward. Better, it worked with a partner such as price matching MAGNAT monitor 880 (360 euros). And on Floorstanding Speakers of the caliber of Quadral Aurum Montan 7 outgrew the small Yamaha about themselves. He formed off noticeably pressure full and three-dimensional as the Onkyo. "Pure music" CD 3 went out in the passages of the great occupied Bruckner Symphony on the rather run out of steam that.
Right mood made the Yamaha lined with black discs. Whose phono train ran down so vigorously and sound fed up that they no longer wanted to switch to CD. Even the coolness noticeable with bright mixed Silberlings seemed fading. Nice, if one can say in this price class: "Black is beautiful."
Yamaha AX 397
| | |
| --- | --- |
| Manufacturer | Yamaha |
| Price | €270,00 |
| Rating | 60.0 points |
| Test procedure | 1.0 |
Technical data and test results
General
Dimensions (W x H x D)
43.5 x 15, 1 x
39.0 cm
Weight
8.3 kg
Features
Genus (REC / GM)
Integrated amplifier
Remote control available
System remote control / Adaptive
/
Front panel Black / Silver / champagne
/ /
Front panel other FB.
No
Muting
Tone controls / switched off
/
Loudness
Monitor switch
Recording selector switch audio
Network jacks switched / unswitched
3 / 0
Memory / storage automatic
0 /.
Sendersp. with aut. Sorting
Connections
Input phono MM / MC
/
High level RCA inputs / XLR
3 / 0
Digital inputs RCA / XLR
0 / 0
Boxes outputs A + B / switchable
/
Headphone Jack
Pre-Out / main
0 /.
Recorder connections (a / from)
2
Processor input / output
/
Unity gain input
Pre-Out subwoofer
0
Measured values
True sine wave power stereo 4 ohm / 8 ohm
114.0 W / 83.0 W
Music performance stereo 4 ohm / 8 ohm
121.0 W / 90.0 W
Noise line
101.0 DB (a)
Review
Sounding crisp and surprisingly powerful amplifier with very good phono MM part
sounds with bright CDs sometimes slightly cold
Sound MM
60
Sound MC
Sound RCA
60
Sound XLR
Facilities
well
Operation
Very good
Processing
well
Sound judgment
Middle-class 60
Price / performance
Very good
tested in issue:
10 / 07
Gallery
Solid State Power Amplifier Supply Part 3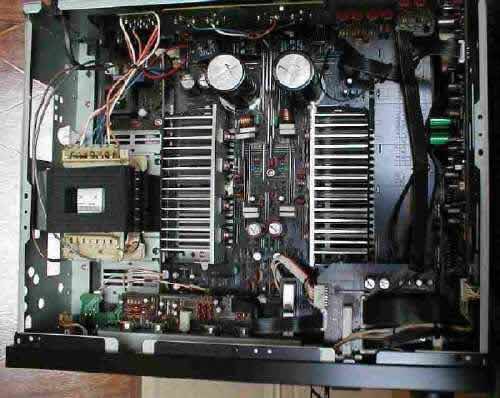 Source: www.tnt-audio.com
Yamaha AX-730 Amplifier Owners Manual
Source: www.ebay.com
Yamaha AX-397 Service Manual
Source: www.nodevice.com
SUbwoofer aansluiten op stereo versterker?
Source: www.htforum.nl
LG AX390 Video clips
Source: www.phonearena.com
Yamaha AX-397B+NS-777
Source: www.netonnet.se
YAMAHA CDX-397 + AX-397
Source: audio.com.pl
Wzmacniacz Orange Crush pix 12l
Source: imged.pl
Yamaha AX-397 High End Amplifier new in box unused!
Source: subastas.catawiki.es
WZMACNIACZ SONY XM 2020
Source: imged.pl
Offener Yamaha Stammtisch, Allgemeines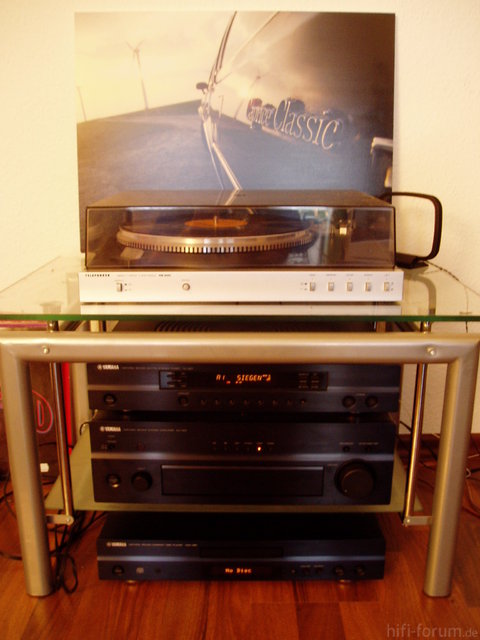 Source: www.hifi-forum.de
Cambridge Audio Azur 740 A :: AGDLab.pl
Source: agdlab.pl
YAMAHA
Source: audio.com.pl
BRAUN CSV510 CSV 510 Verstärker aus 1969
Source: picclick.de
PHILIPS FA 950 Verstärker Amplifier incl. Fernbedienung …
Source: picclick.de
ZESTAW ESTRADOWY DJ PA 1600W
Source: imged.pl
Het Grote Vinyl Topic – Audio en HiFi
Source: gathering.tweakers.net
Wzmacniacz TECHNICS SU-810
Source: imged.pl
Yamaha AX-750 / Service Manual / Anleitung • EUR 8,60 …
Source: picclick.de
Yamaha AX-397 reviews – europe.yamaha.com
Source: www.pcdistrict.com