What shoes to use in the snow? Having the right shoes for the snow is essential. Nothing smooth soles, of course, and gore-tex to ensure maximum water resistance. Beware of ice and if needed, to put the chains …
Winter comes, the snow comes. Choose the correct to put on snow shoes is important to repair your foot from pesky effects of water ingress (or just cold) and not to slip and have a good grip on the ground.
Shoes And Waterproof Snow Boots
Very annoying to gather to spend the day at work (or at school, or at least out of the house) with the shoes that are impregnated with water and remain wet, soaking his socks. Our shoes must be waterproof but still breathable, because otherwise the paradoxical effect can be to make your feet sweat even in subzero temperatures .
What to prefer materials for the outsole? It is not so much the problem, it is instead essential that there is an intermediate membrane between the same upper and the lining. The optimal solution is the Gore-Tex which acts as a barrier to the entry of water from outside but at the same time guarantees the maximum breathability thanks to its tiny "pinholes" which make out the aqueous steam that is formed in the shoe because of sweat .
See also: Boots snow, how to choose them
Keep Your Feet Warm
If you want to increase interior comfort and give our end in contact with frozen ground more heat you can choose shoes with inner or outer coat that can also become a design element that characterizes the footwear aesthetically and makes it more beautiful.
Cushioned shoes are definitely good for thermal protection but should be chosen without much attention being paid to the expense: the ones that are cheap … they tend to lose the hair and do not provide the ideal heat-transpiration ratio.
See also: Winter comes, remedies chilblains on feet
Soles Tank For Optimal Grip
The proper sole slippery surface is "raised", segmented. We go on the simple: if you go into a tennis court in clay ask you to smooth soled shoes, because so do not ruin the bottom. With these shoes you can "slip" on the ground: it is clear that on a snowy background, mixed water-snow-mud, perhaps with icy sections, the shoe must have exactly the opposite profile. The sculpted outsole, perforation so-called "tank", is made to ensure stability on the roughest terrain.
Obviously we are talking of shoes for common use, because if you go to the mountain trails will need to wear something more than just walking boot. Ie you will have to go on soles with stiffer compounds, which increase the support, or soles spikes .
The greatest enemy even in the city is still the ice because the fresh snow the problem is just to get wet with no proper shoes, ice instead is insidious and can also be with the most technical shoes. Therefore needs to be done very carefully and help with handrails or if you really have the need to bypass some slab before throw above the earth or sawdust.
But how do i drive? And i can present to work with moon boot?
The solution is a practical backpack. of course you can not drive with boots, boots, too bad with Moon Boot, you can not do it because it is dangerous: the shoe size so large and bulky gives little sensitivity and can get caught between the pedals. So to guide you can use normal shoes, then when you walk those parts, suitable for snow, which will be placed in a plastic bag with zip.
And if i want to run in the snow?
Let's say that it is not impossible to do and all in all, with adequately waterproof shoes, fresh snow is not an excessive problem. It is, instead, the snow becomes compact or worse still are the ice floes. Here the advice is only one: to change path.
They can be useful also to shoe chains. Yes, there are, for example those of Yaktrax Pro, Turtles Nortec, Kahtoola. On the market are also crampons very "minimal" that can be applied in more than race issues in offshore conditions where it is clearly likely also encounter snow and ice. Usually they are also easy to assemble and then disassemble can be removed in a few seconds when the soil becomes more "normal."
See also: How to choose your hiking shoes
Gallery
128 best Large size women's shoes images on Pinterest …
Source: www.pinterest.com
Ski Boots – How to put them on
Source: www.youtube.com
Basic Light Warm Cotton Base Long John
Source: www.winterclothes.com.my
Women Hooded Cotton Padded Winter Coat Winter Jacket …
Source: www.winterclothes.com.my
Hallstatt in Winter
Source: shutterbugtraveller.com
Victorinox Rescue Swiss Tool
Source: www.aussiedisposals.com.au
Nigeria Flag
Source: www.aussiedisposals.com.au
Heavy-duty propane soldering torch
Source: steetz.com
Aliexpress.com : Buy 2017 Winter men snow boots hiking …
Source: www.aliexpress.com
What color shoes should I wear with a Snow White costume …
Source: www.quora.com
Snow Boot
Source: baxterfootwear.com.au
Buy Pu Leather ankle boots warm winter snow boots men …
Source: www.shopperwear.com
You Can't go to the Snow without Cute Snow Boots
Source: stylishlyme.com
17 Best ideas about Cute Winter Boots on Pinterest …
Source: www.pinterest.com
What shoes to wear while it's raining
Source: www.businessinsider.com
17 Best images about Sorel boots on Pinterest
Source: www.pinterest.com
Women Winter Boots Fashion Women Boots Botas Mujer Fur …
Source: www.reetos.com
The only 3 boots men need for fall
Source: www.businessinsider.com
Hmmm, stylish casual winter boot?
Source: www.askandyaboutclothes.com
Outfits with Snow Boots-20 Ways to Wear Snow Shoes in Winter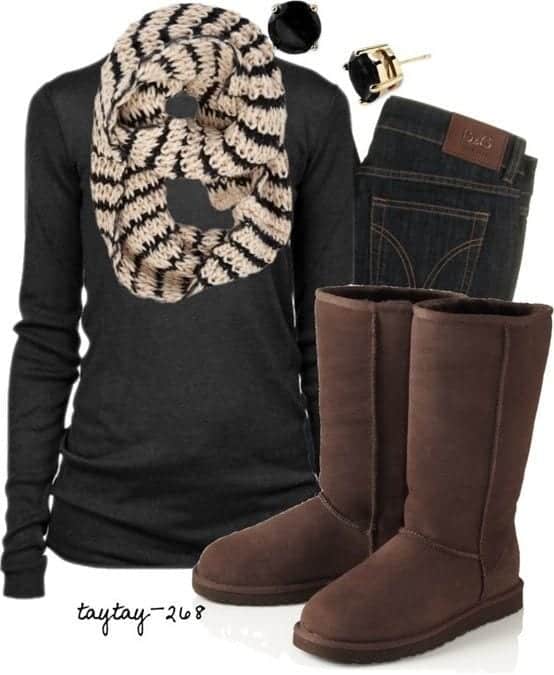 Source: www.outfittrends.com