This player makes hearts beat
Symphonic line CD player
Data sheet
The fact is that the electronics of the Symphonic line sound is one of the elite. We believe the champion Rolf gifted with ultra fine ears so common, that he has heard his digital source, which he simply calls "The player" on all sides. That the coaxial digital output with a special phono plug completed heard that that equipped external power supply the best side is with a power amplifiers grade toroidal transformer (300 amperes) on the narrow side, that the player still gains even after months of import – and that he was with the hotel's own "reference"-interconnect cable sounds best.
The Scherzo of Beethoven's 9th Symphony, conductor Marek Janowski by all means which bubbled pianissimo art in terms of volume kept in check with an incredible forward from the speakers as the Symphonic line the "pure music Vol. 1 "played out. The mad dynamic internal tension was formally transferred in the listening room, the short-term discharges in FORTISSIMO passages were just explosions. Also other discs you had playing often, like "The player" was faster the impression than the competition. There was simply more drive, more energy, more life in it.
There should be hardly a player, a Maria Callas more flaming passion, more aura, more magic is as "The player". Undoubtedly, the SL brings more thrill in the CD game than the other subjects. Objectively he sin not but, his readings are perfectly on a gentle heights waste caused by the time correct design of the digital filter on the cinch output. Therefore, the Euphoric in the editorial jury gave him 125 points, the Rationalist made a negative behind it.
Symphonic line CD player
| | |
| --- | --- |
| Manufacturer | Symphonic line |
| Price | €4980.00 |
| Rating | 125.0 points |
| Test procedure | 1.0 |
Technical data and test results
General
Dimensions (W x H x D) HöheTiefe
43,0 x 10.0 x 40.0 cm
Weight
17.2 kg
Formats
Playback MP3
HDCD playback
Features
Lernfähigmit display / remote control
/ / FB without display
Volume control
CD text display
Tube output stages
Title overview
ID3 tag display
Repetition
Title, CD, A-B
Car space
Speaker size adjustable SACD
Level Setup SACD
Time correction SACD
Built-in multichannel decoder, SACD
Connections
Digital outputs i-link
0
RCA audio (stereo)
1
5.1 output (RCA)
No
5.1 output (XLR) available
No
Digital output ST
No
Digital inputs
No
Headphone output / adjustable
/
Measured values
CD output voltage (0 dB FS)
Output resistance
Noise ratio (A-weighted) CD
Noise ratio (A-weighted) SACD
Error correction information layer CD
Error correction surface CD
Jitter CD
Power consumption standby / operating
Review
Incredibly colorful, solid and lively playing player with extreme analog-sound.
Makes for some overkill, attack can be exaggerated.
Sound CD
125
Sound SACD
insufficient
Facilities
well
Operation
Very good
Processing
Very good
Sound judgment
well over 125
tested in
7 / 07
Gallery
Symphonic Line Der CD Player
Source: www.audiocircle.com
Symphonic Line (TONArt Hifi-Studio)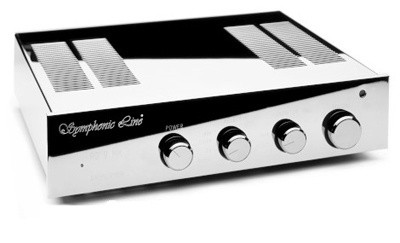 Source: tonart-hifi-studio.stadtausstellung.at
Symphonic Line (TONArt Hifi-Studio)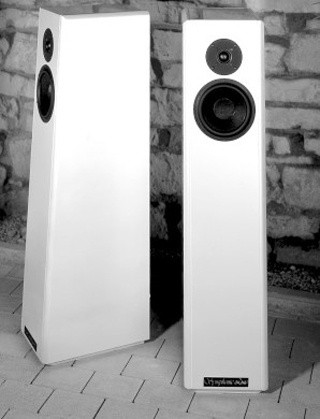 Source: tonart-hifi-studio.gemeindeausstellung.at
Norma Revo DS-1 / Vollausstattung Dac / 5 Eingänge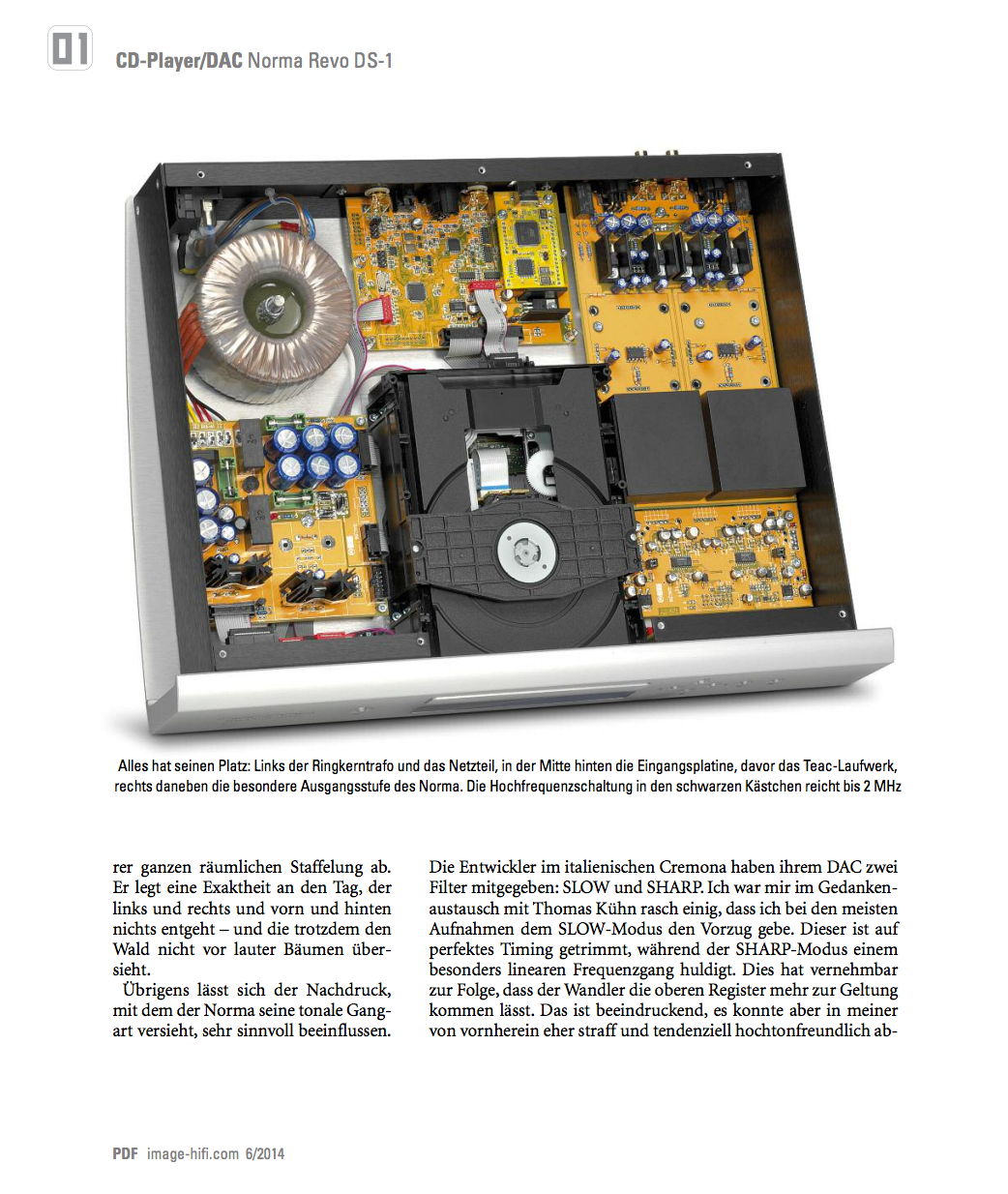 Source: www.cjm-audio.de
UPC 053818570722
Source: www.upcitemdb.com
AVM Evolution CD5.2 MK2 CD Player
Source: www.tonart-stoeger.at
Cyrus CD Xt Signature | CD Player
Source: www.tonart-stoeger.at
AVM Ovation CD 6.2
Source: www.tonart-stoeger.at
AVM Evolution A3.2 Vollverstärker
Source: www.tonart-stoeger.at
Cyrus X Power | Endverstärker
Source: www.tonart-stoeger.at
Freie Ton- und Bildwerkstatt: Adapter-Platinen PCM1704/DF1704
Source: ftbw.de
Amazon.com: Strauss: Ein Heldenleben; Symphonic Fantasy …
Source: www.amazon.com
Upgrade Linn Klimax Exakt
Source: www.tonart-stoeger.at
Pro-Ject RPM-5.1
Source: www.tonart-stoeger.at
Cyrus Pre 2 DAC | Vorverstärker und D/A Wandler
Source: www.tonart-stoeger.at
B&W, ASW 10CM, Subwoofer, Tonart, Stöger
Source: www.tonart-stoeger.at
Cyrus Stereo 200 | Endverstärker
Source: www.tonart-stoeger.at
Linn Akubarik Passiv
Source: www.tonart-stoeger.at
Audiodata Master 1 Lautsprecher
Source: www.tonart-stoeger.at
Pro-Ject Debut Carbon Esprit DC 2M Red
Source: www.tonart-stoeger.at