The A7S Alpha is equipped with a sensor full 12 Mpix format that goes up to 400,000 ISO, which manages 4K TV (UHD).
Sony had already surprised the world of photography with the A7 and A7R, two hybrids in very compact format equipped with a sensor full-format (full frame, 24 x 36 mm). The new A7S takes up exactly the same (small) chassis, the same design, the same mount E-FE but is given a 12 Mpix sensor. This could seem iconoclastic when you know that the A7R displays 36 Mpix to the meter: so what is the interest to offer a device with fewer pixels when there already exists the A7 with its 24 Mpix? Simply to target another market, namely that of the video.
A background on the video
GoPro, Canon EOS 5 d Mark II & Mark III cameras and Panasonic GH3 are consumer devices that have invaded the film sets. Real professional cameras, their low cost and their small size supplements facilitate risky views or in confined space. It is this market that target the A7S with, as a valuable asset, a CMOS full format of 12 Mpix. This 'low' setting has two goals: increase the dynamic range of the sensor – the ability to save information simultaneously in high and low lights – as well as to limit the amount of digital noise in low light.
ISO 409.600!
On paper, the A7S camera is impressive: Sony announces a maximum threshold of 409.600 ISO! In addition to the interest in photo, this is another video that Sony has to score points, since the dynamics of the sensors decrease as the camera approaches its maximum limit. The A7S promises detailed images even in the light of a candle – a pity that Stanley Kubrick died, he would have loved.
Built for video…
In addition to this sensor, the A7S offers a few refinements dedicated to video, as HD ultra recording (but not 4K, see below) on external recorder via the output uncompressed HMDI, encoding the colors 4:2:2 (on 8 bits), the XAVC-S-video mode and always Hill them as on the A7 and A7R.
… But not too much
Some gaps prevent this A7S to become 'the killer' cameras pros. First of all it does not record in 4K (4096 x 2160 points) cinema but 4 k ultra HD (3840 x 2160 points) TV, that is. XAVC-S-mode is not a professional mode but improved public and the recording of the video stream UHD does not on the memory card but on an external recorder which comes apart and who connects to the HDMI output.
Why has Sony not went into its concept? Maybe because it is also one of the first sellers of professional cameras in the world – much more expensive (and profitable) that a simple device hybrid should not exceed €2000 – and that he did not want to too fast swallow its own sales.
Alpha A7 almost like any other
Aside his extravagances in the video field, the A7S share the same sheet than previous models: same screen 921.600 points, even electronic viewfinder, same commands, etc. In addition to its supposed video performance, he could also make sparks in photography, especially in the areas of animal or astronomical photography where a solid rise in very high sensitivities is a weight advantage.
Neither price nor availability have been announced for the A7S Alpha but it should dock in our beautiful country around summer.
Gallery
Sony Alpha A7S (ILCE-7S) Review
Source: www.ephotozine.com
DSLR Camera & Mirrorless Camera Reviews
Source: 4k.com
11 Best Sony Camera Reviews in 2018
Source: www.bestproducts.com
Sony A7S Review
Source: www.imaging-resource.com
Which One? Sony A7 or A7r?
Source: www.thephoblographer.com
GH4 & Sony A7s Ultimate Camera Rig
Source: www.youtube.com
Travor SL-282S MINI P-TTL Flash Speedlite for Sony Alpha …
Source: www.ebay.com
Camera Wrist Hand Strap PU Leather lanyard for Sony Alpha …
Source: www.aliexpress.com
Sony Alpha A7 Mark II ILCE-7M2 Review
Source: www.ephotozine.com
Fstoppers Reviews the Groundbreaking Sony Alpha a7II Full …
Source: fstoppers.com
Commlite Nikon F-mount to Sony E-mount autofocus adapter …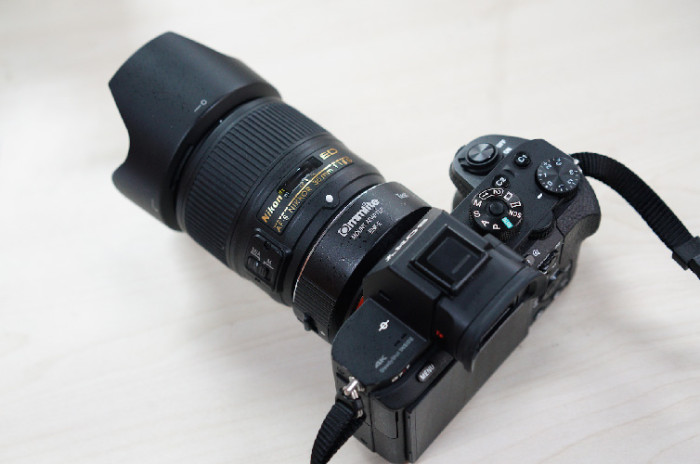 Source: nikonrumors.com
Sony A7 A7R A7S (The Milky Way Captured from the Pinnacles …
Source: sony-a7-a7r.tumblr.com
Camera Remote Shutter Release for Sony DSLR A7 A7S A7R …
Source: www.ebay.com
Sony Alpha A7II Sample Images
Source: www.dailycameranews.com
Sony a7 III Official Sample Images
Source: www.sonyrumors.co
DJI Ronin 3-Axis Brushless Gimbal Stabilizer
Source: borrowlenses.com
Commlite Nikon F-mount to Sony E-mount autofocus adapter …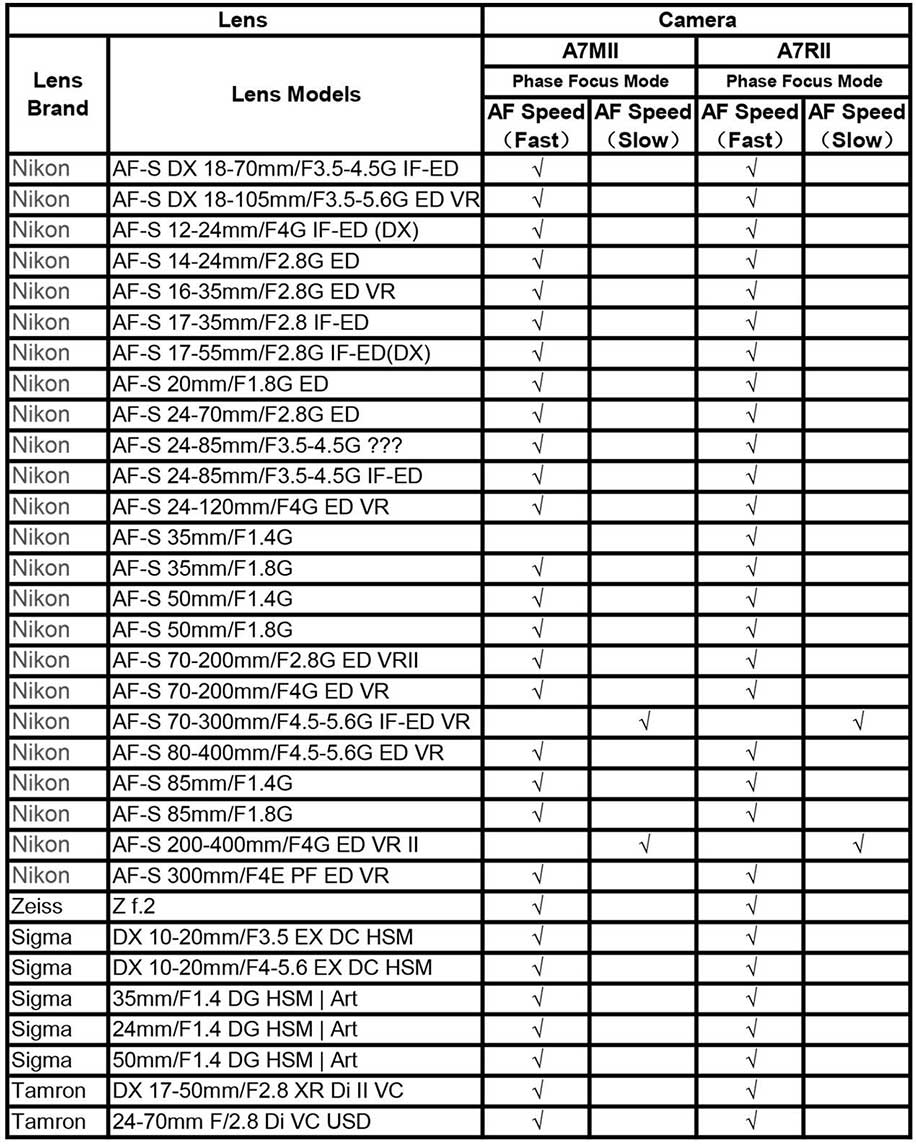 Source: nikonrumors.com
castlevania ii: simon s quest
Source: junglekey.fr
Sony Alpha A7S (ILCE-7S) Review
Source: www.ephotozine.com
α7S II
Source: www.youtube.com