P2 was kind enough to me the new "city TEC" mascara to send the advance testing. This is on the 13.10 in all dm branches (in some cases may be 1-3 days later) be available and cost € 6.45.
P2 product information:
"Our new mascara has a volume ambient, ideally separating and defining special brush, with a variety of rotating rubber tips. It is dermatologically confirmed, ophthalmologically tested and suitable for contact lens wearers.
The main ingredients are Aquaflex® XL-30 and the intensely active ingredient ceramide A2™ polymer. This ensures intense volume and shaping the lashes. In addition, she has a long-lasting effect and improves the gloss. It is PEG (= polyethylene glycol, a chemically inert polymer → Wikipedia) free and has a capacity of 8 ml.
Any input and switching off the rotation direction of the brush varies in the opposite direction and after 90 seconds the battery automatically turns off."
When in use, the following precautions must be observed:
At first transparent safety tab pull off (so that the battery is in contact and works)
• Protected against heat and moisture keep up
• Do not immerse
• Do not replace battery or recharge (battery life approx. 2 years, mascara is usually unsustainable anyway…)
• Children keep away
• Do not use if you are on the move (E.g. in the car)
• Do not use after surgery on the eye or if you suffer from eye problems
• Do not use the eyeball in touch come
• Includes a miniature drive and a removable, recyclable battery (they manage in battery-extra waste when it is ready! The mascara itself comes in the normal garbage.)
• The article falls under the power law
So much for the "basics" of this new mascara. Now for my review:
The rotation: I was of course equally thrilled. In contrast to the, in my opinion, rather inefficient battery-operated Mascaras with vibration (so this zigzag movements), they rotated (around its own axis). Without vibration.
This is of course far different and – I think – much more effective.
Is removed so the plastic safety tab (which is in this slot (the one turn off is the batteries are located) and can immediately get started.) Go button and the brush is rotating. Press again will turn off and then turn it, it spins in the opposite direction. It's pretty, one quasi inking the lashes from every direction. If it takes longer than the battery turns off really after 90 seconds. So also no danger that the battery is empty too quickly.
The brush:The brush itself pleases me very well. It's also pretty flexible and soft – that's good, because it needs just a bit of practice – at least it was for me – at the beginning and can quickly bring the brush in the eye. That's a pretty negative point, but I'm getting later.
The bristles are at an angle, what is Eyelash divisive on the rotation, because the bristles like a spiral twirl to the top or bottom (depending on the direction of rotation).
Color:I still don't know what colours she will be available, but I even assume it is just black (for now?). The mascara has the hue of "010 – black Thunder" and is Jet Black. Also as a result. A clear plus.
The job: That was a problem. At least at the first attempt, I was really unhappy. You have to get clear first with this.
That happened with me, is actually not so safe: my lashes were by the Büstchen rolled up and pulled, that it has raised me to even the lid – while I'm obviously scared with the brush in the eye, have verbatzt and the lid covered in muck completely lashes me – not so be it. This looks then like so:
A second attempt, if you know what I so the brush and how it interacts with the lashes, everything is much easier. Until set, then press the button which is the motto. And let not too long unmoved on the eyelashes, because then they roll up again (this is so, how if you get the hair in the blender…). Normally apply mascara, a little slower, then that works quite well.
For the lower lashes the brush but is not suitable in my opinion. Due to the rotation to get faster on the skin and screwed in the worst case the whole makeup.
The result: If all went well, I quite like the result. The eyelashes are fairly well separated (you know, my lashes are difficult, but it looks quite good!) and extremely extended. Also the momentum is great and all in one the lashes look really great.
For the lower lashes I – would a normal mascara take just due to spill -, one that does not rotate or vibrate, because you have more control.
I think that it can be of course much, much better if they used the mascara just often enough. A bit of practice, find out how to best use the mascara and already has one great eyelashes!
The make-up removal: Here I had however big problems. Just after the first time, where everything totally verbatzt and was glued, I didn't get off forever the mascara. My eyelashes were glued together into bundles and the mascara has not gone off. I have partially carefully taken them between the fingernails and tried to pull off the color. Much scratch and much makeup remover finally made it. With the result that my eyes were somewhat irritated after that and I had a few individual lashes of less. Of course, less good.
My conclusion:
I think everyone should test the mascara for themselves. For €6.45 but really thats not cheap drugstore mascara, however, is if used correctly – really worth their money and makes great eyelashes with wonderful length, great volume and momentum and separates lashes very well. The negative points of the first-time application, the pretty "in the eye can go" – Unfortunately-literally – and the make-up removal should it not quite regardless of leave, but at least the former can be with a little patience and exercise prevent.
So – just try it! Mid-October you can find the mascara in the dm of your trust.
Gallery
Bird of Paradise
Source: birdy-of-paradise.blogspot.com
Aktuelles — P2 LE: Ready to Wear – Meist gelesen
Source: de.paperblog.com
Aktuelles — P2 LE: Ready to Wear – Meist gelesen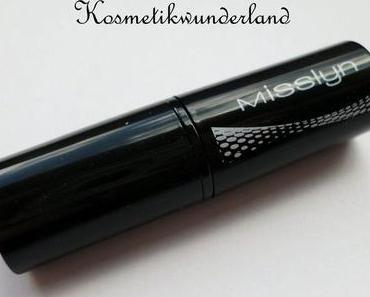 Source: de.paperblog.com
Aktuelles — P2 LE: Ready to Wear – Meist gelesen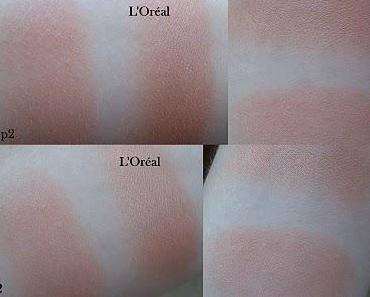 Source: de.paperblog.com
Sutalyas Welt: P2
Source: sutalyas-tagebuch.blogspot.com
Die Welt ist scheiße… Mach Glitter drauf!: P2
Source: collchen14.blogspot.com
Sutalyas Welt: P2
Source: sutalyas-tagebuch.blogspot.com
Excellent Tricks to Make Hair Grow Long Faster
Source: makeupandbeauty.com
nails reloaded
Source: nailsreloaded.de
nails reloaded
Source: nailsreloaded.de
L'Oreal® Paris Voluminous Extra-Volume Collagen Mascara …
Source: www.target.com
The best budget drugstore cheap mascaras
Source: rockmystyle.co.uk
Die Welt ist scheiße… Mach Glitter drauf!: P2
Source: collchen14.blogspot.com
The Falsies: Maybelline Push Up Drama Mascara
Source: sallyakins.com
NYC New York Color City Proof 24 HR Waterproof Eye Shadow …
Source: www.influenster.com
P2 Primer Pro Beauty – Review
Source: monisrosawolke.de
Does Boots No7 Dramatic Lift live up to its name?
Source: www.sallyakins.com
Clinique High Impact Mascara
Source: www1.bloomingdales.com
Get electric eyes with Dior Addict's Colored Lash-It …
Source: luxurylaunches.com
Christian Louboutin unveils a new makeup range that …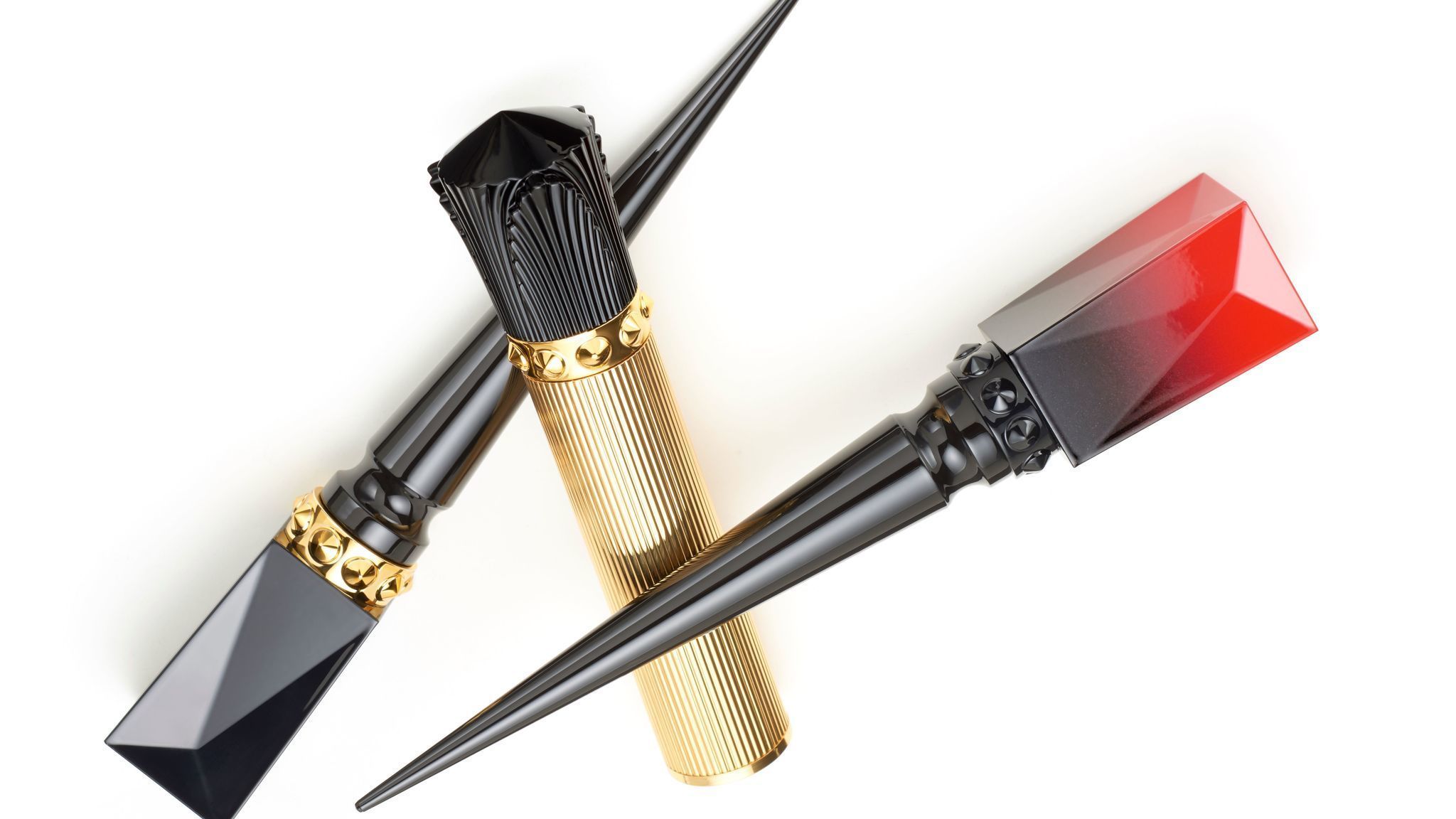 Source: luxurylaunches.com