The new line of Onkyo presents itself, freshly lifted and well equipped
Onkyo TX-SR 505
Data sheet
The latest entry-level Onkyo reveals the makeover already in optics. The aperture and the angular profile give him a slightly nostalgic, but also mature charm. Its full list of equipment shows that the TX-SR 505 quite adult ambitions. The receiver in addition to seven amplifiers offers the automatic calibration system Audyssey 2EQ, which calculates measurements on three listening positions seven minutes not only boxes size and distance, but also the Equalization appropriate to the room for 350 euro. The two HDMI inputs, which pass on even sensitive full-HD signals with 1080 p resolution via the appropriate output to TV and video projector, he is expected to drive then finally some competitors in this price class to despair.
HDMI interfaces are still as rare as kept a campaign promise in these price regions. All the more forgiving, that the Onkyo not processed analog video to HDMI output or outputs audio signals via the digital wide-band Horn – audio tracks it forwards like via HDMI, but not processed it. In addition, the receiver provides lots of analog video connections – composite jacks up to component inputs. Oh yes: Bass crossover frequencies, LipSync delay and, not to forget, the "pure audio"-mode that turns off all unnecessary circuits music enjoy untroubled.
Hearing test
And enjoy music can truly prepare the Onkyo. In the hearing with the Denon AVR 1507 (350 euros), the TX-SR 505 showed his famous surround arts. He acted less punchy than the Denon, but conjured up an impressively controlled and especially natural soundscape. Each string stop of a guitar, each a keyboard key tone was not artificially set, but so clear and musical, as it should be. Bass runs came while never deep black, but always accentuated.
In the stereo through the Onkyo showed his class completely: with impressive dynamics, with musical directness and discipline he could refer also the highly acclaimed Yahama RX-V 459 (350 euros) on the courts. Compared to the gentle, natural Onkyo, Yamaha sounded while alive, but he played with a harsh, yes slightly artificial note. Artfully battered pool echoed through the Onkyo finer, guitar strings sounded out softer, and a three-quarter Waltz immediately seduced to the fellow German drinking songs: with this power, the Onkyo promises stormy times – in the living room and the competition.
Onkyo TX-SR 505
| | |
| --- | --- |
| Manufacturer | Onkyo |
| Price | €350.00 |
| Rating | 48.0 points |
| Test procedure | 1.0 |
Technical data and test results
General
Genus (REC / GM / input.)
Dimensions
Weight
Power amplifiers, number
Surround formats
Headphone surround
HDCD playback
Virtual surround
Decoder for HD formats
Facilities
Colors
Remote control
On-screen menu
Lip sync
Equalizer manual
Bands / channels
Video standards converter
Scaling
Video adjustment
Switched network jacks
Autom. Calibration
AV connectors
Digital inputs RCA / front
Optical digital inputs / front
Digital inputs HDMI / front
HDMI version number
Digital output HDMI
Digital RCA outputs
Optical digital outputs
USB ports front / rear
i-pod connection
Network connection
Multi channel input
Outputs audio
Headphone Jack
Preamp output
Laboratory data
True sine wave power stereo 8 ohm / 4 ohm
Music power stereo 8 ohm / 4 ohm
RMS power 5-channel 8 ohm / 4 ohm
Music performance 5-Channel 4 ohm / 8 ohm
RMS power 5-Channel 4 ohm
Music performance 7-Channel 4 ohm / 8 ohm
HiFi output power 4 ohm
effective pulse power front 4 ohm
effective pulse power 4 ohm Center / surround 4 Ohms
maximum output voltage Z1 / Z2
maximum output voltage Z3
Number of appropriate channels
Surround RMS power 8 ohm / 4 ohm
Surround RMS power 8 ohm / 4 ohm stp
Noise line / multi channel input
Noise phono MM / phono standard system
Noise phono MC
Digital noise
Front noise ProLogic
Noise ProLogic Center
Power consumption standby / operating
Review
The current top receiver in its price class. Scores with facilities and natural sound.
sometimes maybe a little too effective
Sound stereo
68
Surround sound
75
Sound HD
0
Operation
Very good
Facilities
outstanding
Processing
Very good
Price / performance
outstanding
Sound judgment
satisfying 48
tested in issue:
6 / 07
Gallery
Onkyo TX-SR505 Home Theater Receiver (Black) TX-SR505B B&H …
Source: www.bhphotovideo.com
Onkyo TX-SR505
Source: www.engadget.com
Onkyo TX-SR505 (A/V Receivers) Reviews
Source: www.testfreaks.co.uk
Onkyo TX-SR505 (Silver) Home theater receiver with HDMI …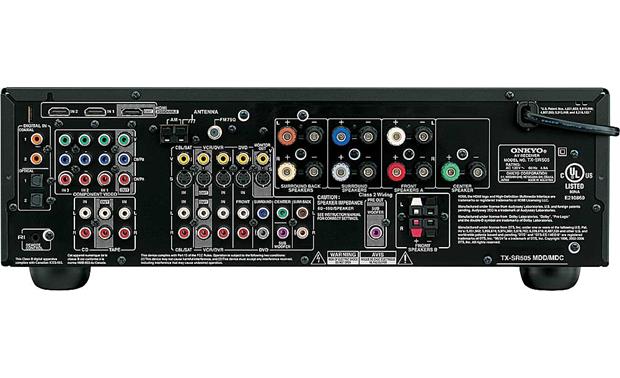 Source: www.crutchfield.com
Onkyo TX-SR505 Home Theater Receiver (Black) TX-SR505B B&H …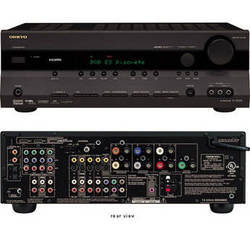 Source: www.bhphotovideo.com
***ONKYO TX-SR505 7.1 Home Theater HDMI Receiver & Five …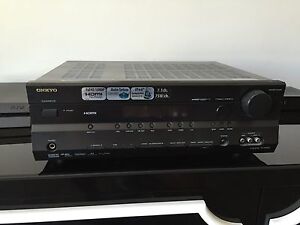 Source: www.ebay.com
Onkyo TX-SR505E AV Receiver
Source: www.ebay.co.uk
Onkyo Rc-738m Remote Control Tested
Source: www.terapeak.com
TEST: Onkyo TX-SR505E
Source: www.areadvd.de
Notice ONKYO TX-SR505, mode d'emploi
Source: www.apreslachat.com
Onkyo TX-SR505E Digital HDMI 7.1 Heimkino AV-Receiver
Source: www.fein-hifi.de
Onkyo
Source: www.de.onkyo.com
En CD Receiver CR-525 CR-325 Instruction Manual
Source: www.yumpu.com
En CD Receiver CR-525 CR-325 Instruction Manual
Source: www.yumpu.com
2007 Onkyo AVR (TX-NR905, TX-SR875,805,705,605,575,505 …
Source: www.avsforum.com
Yamaha RX-V661, Pioneer VSX-917V, Onkyo TX-SR505, Marantz …
Source: www.thg.ru
Onkyo TX-SR505E : 7.1, HDMI, et calibration audio pour …
Source: www.cinenow.fr
Ogłoszenie: Amplituner Onkyo TX-SR505E Hdmi poznan …
Source: sprzedajemy.pl
JVC CS-HS50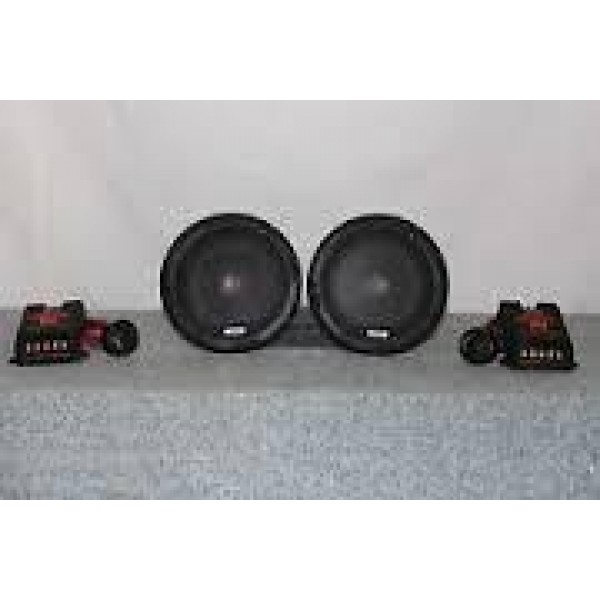 Source: www.e-felekis.gr
Onkyo Surround Sound Speakers
Source: for-sale.yowcow.com