This precursor is terrific, compared to its predecessor, it seems to have bathed in the fountain of youth.
Marantz SC-7 S2
Data sheet
The Marantz men ground persistently to sound relevant details without changing the basic circuit. SC-7 S2 and MA-9 S2 are constructed as their predecessors fully symmetric, include two complete amplifier trains per stereo channel so. One is responsible – image and mirror image for the normal, the other for the phase-inverted signal quasi. Theoretically, this brings benefits. If the signals come back together, at least all equal-measure errors cancel out, as they can cause to such interference. In practice means that not only duplicate parts Assembly, but also meticulous comparison thereof. Therefore, many manufacturers give their amplifiers while symmetrical XLR inputs and outputs, drive internally but cost-saving asymmetrical, i.e. as a single track.
Marantz cheats not here, and that more consistently than ever. Prepress SC-7 sitting in S2 now behind each of the high level inputs – a phono preamp is unfortunately not provided – so-called buffer amplifier. That assume a first reinforcement or even weakening, because every input can be in increments of half decibel adjust up to plus/minus six decibels (dB). This means electrically at least a doubling or halving of the level, which annoying volume jump when you switch around between the CD player and tuner of shelved, talk: can be placed in the data memory of the preamps.
The actual volume position, in the blue backlit display in red numbers from minus 100 to 0 dB shown, integrated circuits (ICs) WM 8816 by Wolfson take over. Not only must two stereo channels, but also to its inverted double handle exactly the same. Marantz continues, a now parallel per channel to further reduce the noise, equal to two Wolfson ICs.
The effort reward: The usable dynamic, thus the SNR grew from very good 95 decibels / RCA or 93 dB/XLR on superior 99 and 96 dB. This corresponds to the theoretical Dynamics maximum of the Compact Disc, a value as it should be self-evident for Nobel precursors. But also for the Super Audio CD, the SC-7 S2 is well equipped. Straight line frequency response document that up to over 100 kHz as well as a distortion for the "excellent" almost a judgment is understatement. The output resistance is enough with 141 ohm low, that even ten meters of cable to the power amplifier no heights likely to cost.
Sound
This precursor is terrific, compared to its predecessor, it seems to have bathed in the fountain of youth. In continuous symmetrical operation, the lead-free revision fired Hard-wearing percussion (Dream Theater: "Train Of Thought") or massive bass attacks (fantastic four: "Unplugged") with the correct octane. Especially for voice playback she showed often as "Volume control with switch the video sources" have maligned Preamps the sound result what high influence once again. Compared with the S1, blared Luciano Pavarotti passionate, begged Maria Callas more intensively, Happier cooed Bliss singer Rachel Morrison. The powerful "I Hear You Call" made easy by the excellent pop production "Spirit Of Man" more fun. The hearing testers had to attack a long way in the leaderboard upwards to match wits with this top foreman. Well, the C-2810 accuphase introduced more sound colours, nuances, dynamics and balance. But this miracle prepress costs double SC-7 coming S2, which close her up on the step of a rating. Even a favorite of the author which could tubes tipped octave HP 500 SE, the transistor preamp by Marantz win a draw.
Marantz SC-7S 2
| | |
| --- | --- |
| Manufacturer | Marantz |
| Price | €7000.00 |
| Rating | 125.0 points |
| Test procedure | 1.0 |
Technical data and test results
General
Dimensions (W x H x D)
45.9 x 13.6 x 44.1 cm
Weight
21.8 kg
Features
Front panel Black / Silver / champagne
/ /
Front panel other color.
Remote control / remote control / Adaptive
/ /
Tone controls / switched off
/
Loudness
Muting
Monitor switch
Recording selector switch audio
Connections
Input phono MM / MC
/
High level RCA inputs / XLR
4 / 1
Digital inputs RCA
0
XLR / optical
0 / 0
Digital outputs RCA / optical / XLR
0 / 0 / 0
Recorder connections (a / from)
1
Processor input
Pre-Out subwoofer
0
Preout XLR
1
Headphone Jack
Measured values
Immunity gaps (A weighted) Line RCA / XLR
99.0 dB(A)
Noise phono MM / MC
– / –
Line RCA / XLR
74 ohm / 141 ohm
Review
A transistor preamplifier with remarkably full, graded and spatial sound.
–
Sound MM
Sound MC
Sound RCA
120
Sound XLR
125
Facilities
satisfactory
Operation
Very good
Processing
outstanding
Sound judgment
well over 125
Price / performance
Very good
tested in issue:
2 / 07
Gallery
Marantz SC-7S2 | marantz, stereo
Source: www.hifi-forum.de
Marantz SC-7S2 Photo #912550
Source: www.usaudiomart.com
Marantz SC-7S2 Preamp Photo #192617
Source: www.canuckaudiomart.com
Marantz SC-7S2 Preamp Photo #192615
Source: www.usaudiomart.com
Marantz SC-7S2 Preamp Photo #192618
Source: www.usaudiomart.com
Marantz SC-7S2 Preamp Photo #192616
Source: www.canuckaudiomart.com
Marantz US
Source: us.marantz.com
Marantz SC-7S2 Photo #912557
Source: www.usaudiomart.com
Marantz SC-7S2 Photo #912557
Source: www.usaudiomart.com
Marantz SC-7S2/MA-9S2 承襲經典盛名的低調之作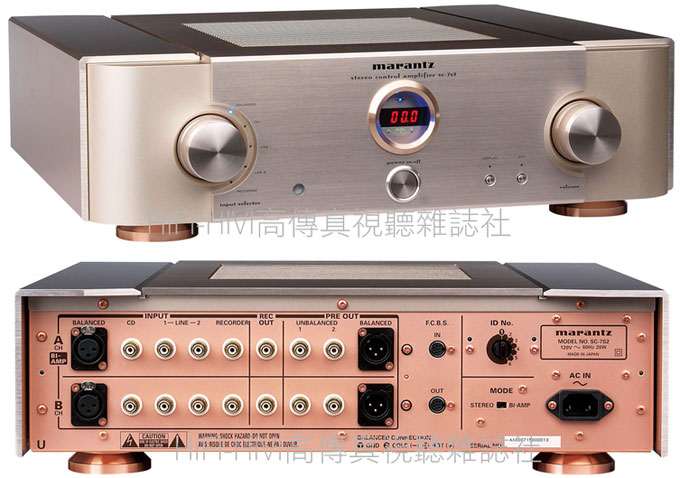 Source: tgksound.com.tw
Marantz SC-7S2 Stereo Preamplifier / Preamp
Source: www.tmraudio.com
Marantz SC-7S2 Audio Player download instruction manual pdf
Source: mans.io
MARANTZ SA-7S1 + SC-7S2 + MA-9S2
Source: audio.com.pl
marantz sc-7s2
Source: www.novomusica.com
Marantz SC-7S2 Reference Series Preamplifier Photo …
Source: www.usaudiomart.com
Marantz SC-7S2 Stereo Preamplifier / Preamp
Source: www.tmraudio.com
Marantz SC-7S2 Reference Series Preamplifier Photo …
Source: www.usaudiomart.com
Marantz SC-7S2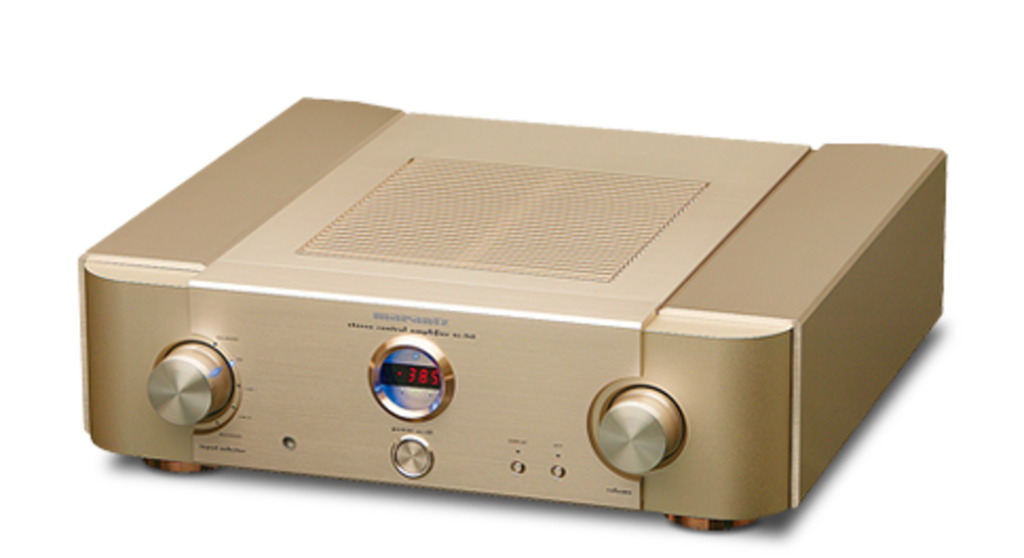 Source: www.skroutz.gr
Marantz SC-7S2 Photo #912550
Source: www.usaudiomart.com
Marantz Reference Series SC-7S2 Stereo preamplifier at …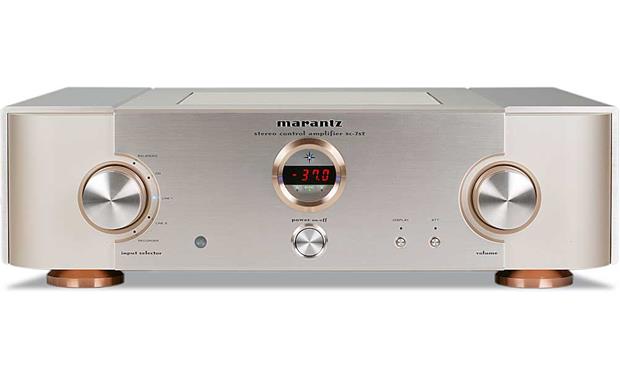 Source: www.crutchfield.com