Also LG wants to contribute to an improved climate and provides his 169 euro cheap touchscreen mobile phone LG GD510 pop option on a solar panel.
LG GD510 pop
Data sheet
The good piece costs 35 Euro extra and is simply replaced by the original battery. Through this action, the now 15 mm deep phone is only 3 mm thick.
Also enable the additional functions that appear automatically on the 3-inch resistive display when pushing on the solar cover is elegantly solved. Because when the sun shines and charges the battery, also a corresponding widget shine next to the battery indicator, battery low, and a Sun symbol.
Through the widget an eco-calculator can start, about the CO2 savings can – are represented by the solar charging what is a nice gadget, but not more. Stronger arguments for the LG are the good workmanship and attractive feel.
Good handling, but weaknesses in the laboratory
Services are provided by LG, of which many features thanks to the integrated position sensor in landscape mode shows you the Quad model through the A-class user interface. Is easy and intuitive operation is clouded however by the slow reaction time of the mobile phone and by the somewhat fragmentary menu icons. So, there is a small but nevertheless annoying delay at almost any operation.
The three levels of standby for widgets, photo speed dial, and a more gadget are practical: the so-called Livesquare. Here, you can assign an avatar to his contacts and contact the appropriate person quickly via call or message about this. Also dominates the LG multitasking and offers also a quick menu configurable by the owner – so it saves the detour via the main menu for frequently used functions.
There are the usual in this price class features such as an email client and a simple 3-megapixel camera. A music player, an FM radio with RDS, as well as some entertaining games provide entertainment. The supplied headset sound but bad and lacks a 3.5 mm jack to the an other eavesdropper to spacers.
Clients for Twitter or Facebook are on board. However, the LG as a GSM mobile phone maximum dominated EDGE speed for mobile data transfer. For this, it can display the installed Picsel file viewer Office and PDF documents.
The technical examination was not optimal: while the standby time with 17 days in the green area, weakens the LG GD510 pop in the typical endurance with 4:35 hours and six-hour maximum talk time.
Otherwise the LG left only a mixed impression in the laboratory, only the ordinary acoustic results can convince. If you can live with the mentioned weaknesses, get pop with the LG GD510 a cheap touch screen phone that is waiting with nice detail solutions and puts also rays of the sun into energy for small fee.
LG GD510 POP
| | |
| --- | --- |
| Manufacturer | LG |
| Price | €169.00 |
| Rating | 318.0 points |
| Test procedure | 1.0 |
Technical data and test results
| | |
| --- | --- |
| FACILITIES | |
| SYSTEM | |
| Touchscreen / multitouch capable | / |
| Qwert keyboard | |
| User interface | proprietary |
| internal memory (MB) | 43 |
| Memory card slot | MicroSD |
| Battery type / replaceable battery | Li-ion /. |
| Java engine | |
| SCOPE OF DELIVERY | |
| Headset / data cable | Stereo headset /. |
| Memory card size | |
| Charging cable for the car / holder for your car | / |
| DISPLAY | |
| Width x height (mm) | 39 x 65 |
| Resolution (pixels) | 240 x 400 |
| Number of colors / type | 262144 / TFT |
| CONNECTIVITY | |
| GSM 850 / 900 / 1800 / 1900 | / / / |
| GPRS / EDGE / UMTS | / / |
| HSDPA / HSUPA speed (Mbps) | / |
| Wi-Fi standard | |
| Bluetooth | |
| Profiles: Dialup / object push / file transfer | / / |
| Handsfree / headset / A2DP | / / |
| Phone book access, generic access / SIM access | / / |
| USB / storage / charging via USB | / / |
| IrDA / headset connection | / proprietary |
| PHONE FUNCTIONS | |
| Caller groups / – sonderrufton / language selection | / / |
| Situation profile (number) / flight mode | > 6 /. |
| MESSAGING | |
| SMS / MMS / E-Mail client | / / |
| SMS: memory slots (number) / user folder | 500 /. |
| E-Mail: Display of HTML emails / attachments send | / |
| PIM | |
| Contacts: Addresses / phone numbers / E-Mail address (number) | 2 / 7 / 2 |
| Appointment management / notes / to do list | / / |
| Alarm clock / Outlook sync / SyncML | / / |
| WEB BROWSER | |
| Web browser / WAP | / |
| CAMERA | |
| Camera / photo resolution (mega pixels) | / 3.1 |
| Auto-focus, optical zoom / photo light | / / |
| Videoaufn. / (Pixel) resolution / FPS | / 320 x 240 / 30 |
| MUSIC AND VIDEO | |
| Music player / FM radio / video player | / / |
| Audio format: MP3 / WMA / M4A / AAC | / / / |
| Video format: 3GP / MP4 / WMV | / / |
| MULTIMEDIA OTHER | |
| Number games / TV receiver / video telephony | 6 / / |
| NAVIGATION | |
| Receiver GPS / A-GPS | / |
| Navi-software / license / route planner | / / |
| MEASURED VALUES | |
| standard radiation factor / SAR value (-/ W / kg) | 1.49 / 1,290 |
| ENDURANCE | |
| Stand by time (days) | 17 |
| typical endurance (hours) | 4:35 |
| Talk time D-network | 6:05 |
| Talk time E network | 6:08 |
| Talk time UMTS network | 0:00 |
| SIZE AND WEIGHT | |
| Weight (grams) | 91 |
| Dimensions (L x B x H) in mm | 98 x 50 x 12 |
| TEST RESULTS | |
| Endurance (max. 115) | sufficient (69) |
| Endurance conversation / operation (80) | 41 |
| Endurance standby (35) | 28 |
| Facilities (max. 175) | satisfactory (115) |
| System [: (15)] | 7 |
| Scope of delivery (10) | 4 |
| Display (25) | 22 |
| Connectivity (20) | 10 |
| Phone functions (15) | 13 |
| Messaging (15) | 12 |
| PIM (15) | 14 |
| Office (5) | 4 |
| Web browser (10) | 6 |
| Camera (15) | 8 |
| Music and video (15) | 13 |
| Multimedia miscellaneous (5) | 2 |
| Navigation (10) | 0 |
| Handling (max. 125) | satisfactory (85) |
| Manageability (40) | 38 |
| User interface (60) | 29 |
| Processing quality (20) | 15 |
| Documentation / support (5) | 3 |
| Measured values (max. 85) | sufficient (49) |
| Transmission and reception quality GSM (33) | 20 |
| Transmission and reception quality UMTS (17) | 0 |
| Acoustic measurements send (17.5) | 13 |
| Acoustic measurements receiving (17.5) | 15.5 |
| connect judgment (max. 500 points) | sufficient (318) |
| tested in connect | 05/10 |
Gallery
LG Pop GD510 Review
Source: www.phonearena.com
LG GD510 Pop picture gallery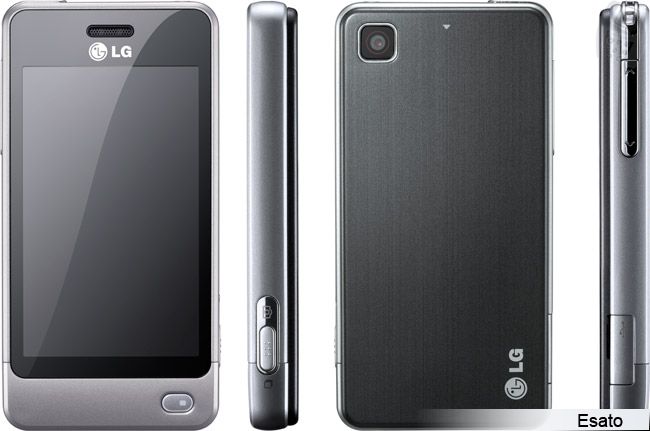 Source: www.esato.com
LG GD510 Pop picture gallery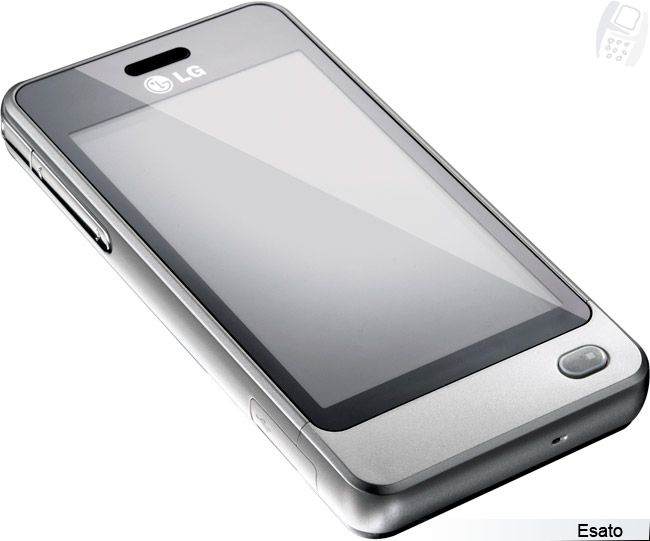 Source: esato.com
LG GD510 Pop Unlocked GSM Touchscreen Cell Phone
Source: www.youtube.com
LG전자 POP폰(GD510) | LG전자
Source: www.flickr.com
LG GD510 Pop Flex Cable
Source: rounded.com
ZParksHD – telefons ar saules bateriju
Source: www.youtube.com
How to Unlock LG GD510 POP from Rogers by Unlock Code …
Source: www.youtube.com
Diehard Twilight fans will have to check out France for …
Source: www.phonearena.com
Samsung Galaxy S5 Mini Duos PC Suite Free Download …
Source: downloadpcsuite.com
LG Cookie Fresh GS290 Review
Source: www.phonearena.com
LG Pop GD510 Paars (T-mobile-prepaid)
Source: tweakers.net
LG GD510 Pop: Eleganter Touchscreen-Einsteiger ab Oktober …
Source: www.areamobile.de
LG Pop llega al millon de ventas
Source: webadictos.com
Купити акумуляторну батарею LG LGIP-550N Craftmann …
Source: tuta.ua
Unter 100 Euro: Samsung Star, LG Pop & Co. für kleines …
Source: www.chip.de
15 najbizarnejších starých mobilov, ktoré kúpite stále …
Source: techbox.dennikn.sk
SŁUCHAWKI LG MICRO USB GT500 GD510 P920 MYPHONE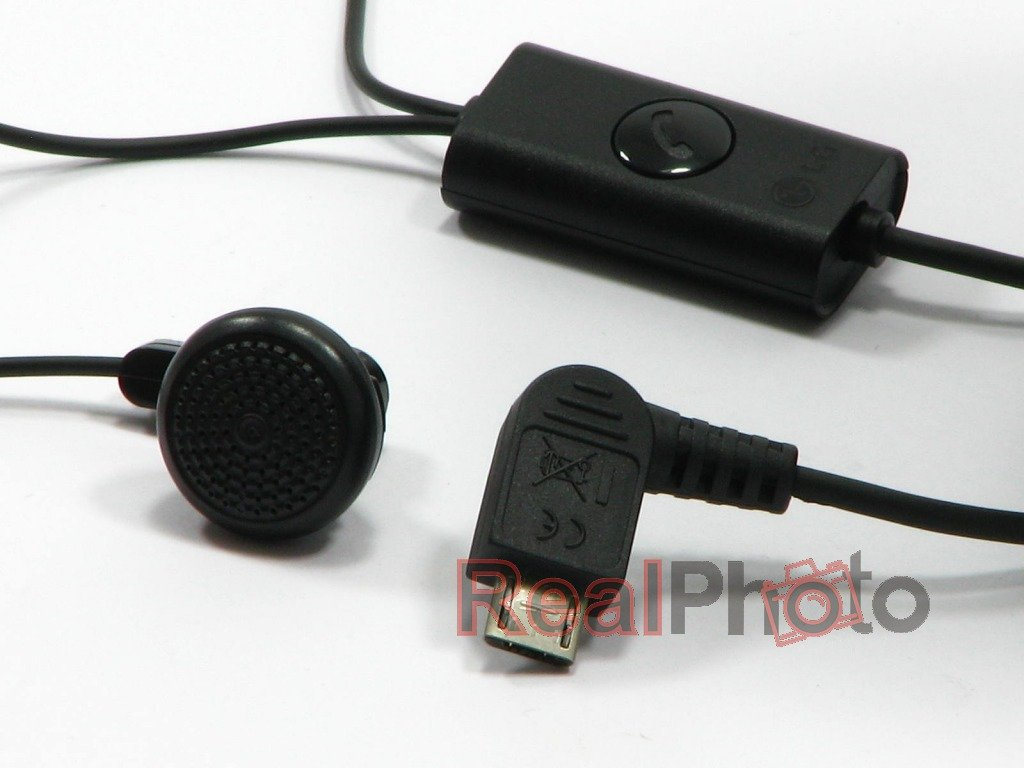 Source: www.4gsm.pl
Huawei Mate 10 • Celulares
Source: www.celularonline.org
Ładowarka USB LG Sieciowa LG Nokia Apple Samsung HTC Oryginał
Source: www.stoppodrobom.pl