The low-cost brand player Pioneer BDP 120 (200 euros) is the Benjamin pioneers Blu-ray portfolio and offers BD-live all interesting features.
Blu-ray player Pioneer BDP 120
Data sheet
The cheapest player in the test comes precisely from pioneer, which offered long even no really cheap model, instead preferring their quality image used – maybe not a bad way. BDP 120 falls in the current program of Japanese anyway, not only with its extremely low price from the role.
Its remote control shows some other buttons and the menu looks significantly different than at the larger players. It is not so clear, is obviously scaled, but readable.
The front acts for this price class with the buttons integrated in the design and led pleasant high-quality and subtly compared to competitors in this class. The connection panel offers solid basic equipment for audio and video in digital and analog form, to a network port for BD-live and updates, as well as a USB port, which is somewhat impractical for application on the back in practice only as a data store for BD-live.
In practice the pioneer turned to somewhat finicky with the data structure on CDs and DVDs with music and photos, which must follow precise patterns. For the de-Interlacer worked the fastest and most stable of all test candidates. The image showed crisp sharp DVD and BD, and was but slightly dull and lackluster. At this price, even pioneer do magic.
Pioneer BDP 120
| | |
| --- | --- |
| Manufacturer | Pioneer |
| Price | €200.00 |
| Rating | 101.0 points |
| Test procedure | 1.0 |
Technical data and test results
General
Width
42.0 cm
Height
5.8 cm
Depth
26.8 cm
Weight
2.7 kg
Facilities
Video digital HDMI (version)
1.3a
Max resolution of HDMI
Decoder Dolby True HD / DTS HD Master
/
Decoder DD / DTS
/
Remote control for TV / Adaptive
/
Predefined picture settings / adjustable
/
Memory card reader
USB /.
Ethernet
Ethernet for update / interactive content
/
Headphone output / adjustable
/
Playback memory
HDMI control
BD – time DVD / Blu-ray (in seconds)
21 / 52.0 s
Playback formats
MP3WMADivX
/ /
JPEG / JPEG HD
/
Analog output stereo / 5.1 / 7.1
/ /
Playable disc.-formats
DVD-R
DVD + R / RW
/
DVD-RAM
CD-R / RW
/
BD-R / RE
/
Connections
SCART (RGB)
optical / HDMI
/
Hosiden / 3-comp.
/
Measured values
Signal to noise ratio (A weighted)
106 dB
Output resistance
666 ohm
Error correction ability info layer CD / DVD
3.0 / 0.9 mm
Error correction surface CD / DVD
3.0
Power consumption standby / operating
0.6 / 11.1 W
Review
Short conclusion
Very cheap player with good standard in a discreet design. Schafrfe, plastic, but somewhat dull image. Sounds tend to be warm, compact, musically.
Sound
Sound HDMI
(maximum 70 points)
62
Sound surround
Sound stereo
(max 70
45
Measured values
(maximum 10 points)
9
Practice
(max. 15 points)
8
Valency
(maximum 10 points)
6
Picture Blu ray / DVD
16 / 9
Overall rating (max. 120 points)
outstanding 101
Price-performance ratio
outstanding
tested in issue:
3 / 10
Gallery
Pioneer BDP-100 – Manual – Blu-Ray Disc Player
Source: www.hifiengine.com
BDP-120
Source: www.pioneerelectronics.com
REDUCED* Denon AVR3805 Receiver 7.1
Source: www.canuckaudiomart.com
REDUCED* Denon AVR3805 Receiver 7.1
Source: www.canuckaudiomart.com
Oppo BDP-95 Blu Ray Player. As NEW! Photo #872177
Source: www.canuckaudiomart.com
Sony Stereo and Pioneer Blu-ray Player : EBTH
Source: www.ebth.com
Sony Stereo and Pioneer Blu-ray Player : EBTH
Source: www.ebth.com
BDP-120, BDP120 | Pioneer BDP-120
Source: www.vatgia.com
Brand-New Remote Control RC-2931 Pioneer BD Player BDP-140 …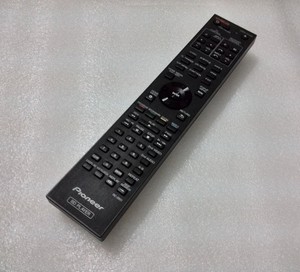 Source: www.ebay.com
Blu-ray Disc Player Pioneer Bdp-lx58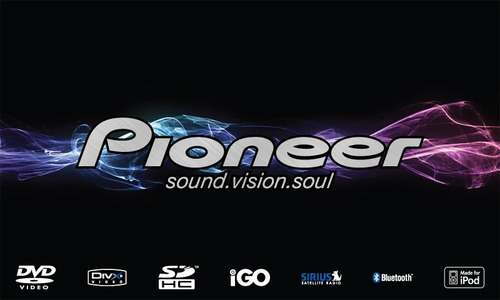 Source: produto.mercadolivre.com.br
Oppo 95 105 105D 205 Mod Kit Mundorf Cable Bypass Voltage …
Source: www.ebay.com.au
Sharp Blu-ray Player BD-HP 21S – Unschlagbar günstig
Source: www.styleman.de
Pioneer BDPX300
Source: www.proshop.de
hifi-stuebchen.de
Source: hifi-stuebchen.de
DVD ja Blu-ray mängijad
Source: www.photopoint.ee
Amazon.com: Pioneer S-IC851-LR CST Series 8-Inch Circular …
Source: www.amazon.com
Stereo-Receiver Sony Technics Revox Nad Lin, Seite 2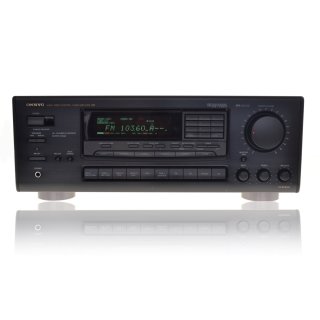 Source: amberone-shop.de
ブルーレイプレーヤーBDP-S1500(*`・ω・*)ゞ買った
Source: www.doovi.com
Amazon.com: Pioneer S-IW551L CST Series In-Wall Center …
Source: amazon.com
Pirelli Modem e Airties RT-205 Modemi Access Point olarak …
Source: forum.donanimhaber.com