Auguste workshops is a young brand created by two brothers Laurent and Xavier Valembert. I had the chance to meet this summer in their shop in Paris. These are two very nice men with lots of stories to tell.
The history of the brand Ateliers Auguste
The creators of Auguste workshops: Xavier Laurent and Valembert
They are very accessible and love discussing with their clients to get an idea, the two offices are not even separated from the shop. I invite you to visit them, outside of bags they also offer a small selection of very nice accessories.
To summarize, these two guys with sharpened mind are resourceful, talented, passionate about travel, good communicators and adventurers. You will see later in the article that it is important.
Their Cravings
After mounting a communications agency that has had great success before being hit hard by the crisis, the brothers needed a new challenge. And, logically, they wanted to do something new and radically different.
Their experience in their agency who learned they no longer wished to work with B2B clients who believe and experts always find something to complain about, they wanted to 3 things:
Holidays
Move closer to the consumer
Have total control over the product they were selling.
The idea of ​​a quality man bag for those who move
A well deserved rest was an opportunity to dive back into the subjects that interest them, including the design and biking.
That's when they made the observation that it was impossible to find in France a nice man bagfunctional and quality to equip the urban and mobile man on his two-wheel bike, scooter or motorcycle. Yes, it was in 2011 before the bicycle courier will begin their conquest of the big cities and that young snapped Motobécane of vintage and fixed gears. Brands such as Sandqvist or Tanner Goods were not yet known in France.
Xavier trip to Sweden, California and sees in these capitals of innovation phenomenon that is taking shape, one of the relocation. In San Francisco it is brands like Chrome or Gustin who start selling proudly made in the USA.
Thus an idea requires Valembert brothers: that of creating the ultimate man bag , beautiful, sustainable practice and made in France.
Key dates in the brand Ateliers Auguste
1 January 2011 : No experience in the textile and leather goods, and Xavier Laurent Valembert brothers soldent latest Ikea furniture of their communication agency LeBonCoin before taking some vacation.
April 2011 : Here we go we will make bikes! Except that the barriers to entry due to large minimum order make them too dangerous project. False start.
July 2011 : Here we go we will make bags for men!
2012 : Creation of the brand. Valembert the brothers find their place in the pack of young Parisian entrepreneurs who are tired of the digital work and want a physical product. They sell their products in their full cartons offices (it reminds me of something …).
December 2013 : After successfully circulate their bags at fifteen distributors , Xavier Laurent and embark on a breakaway by opening their own shop they decorate themselves pursuing the creation of a true brand universe.
End of round metaphor for France.
Bag Test Auguste Workshops
Since the choice was made to work a local product, made in France, it is clear that the brothers led a high-end product. No interest to work in a beautiful plant red white blue flag to produce a product with low quality materials.
As well said Lawrence, "  is not found in Lidl ingredient in the kitchen of a great leader  ."
That's why all the materials are purchased from suppliers of reference in Europe.
The subjects
Remember, this is an urban man outfit that moves on two wheels. A man who did more often than he wants to bad weather, so we will have to equip it with a durable bag.
This is where we get the idea of ​​using a mix of waxée canvas and leather in the style of Barbour or Filson. All models in the collection are not waxée painting but the canvas comes from the same English factories that produce canvas for Barbour.
Waxée the fabric being waterproof, it covers a maximum area of ​​the bag and of course the whole interior is fully lined (note: the model in the pictures is not waxée canvas).
Leather, more, covering his most places subject to be damaged by the long life of your bag.Namely, the handles and the outside of the bag in contact with the ground when you put it down.
Finally the felt elements, ie boiled wool, a material that is expensive almost as surprisingly as leather, complete the design.
The way
Workshops Auguste bags are fashioned in a small old factory 60 years specializing in products related to the world of hunting. This means one thing: assemble thick canvas and thick leather with strong seams, they master.
As often when talking about small brands that rise, the plant that manufactures for Auguste Workshops also manufactures for large luxury homes, so do not talk too much.
All I can say is that the plant is located in a beautiful area where I went to camp before entering the fifth grade.
Design
To me, nothing revolutionary, but very effective design, this is exactly what I like about the brand. well-chosen colors that work well together and that fit easily. Again, when a product is designed and made in beautiful materials and carefully, there is no need to do more.
Emphasis still a good idea to design I see here for the first time. Fasteners for the shoulder strap are slightly skewed thereby really distribute the weight of the bag when worn on the shoulder.On some bags where the fasteners are at the ends of the zipper, I have found a big imbalance, not practical and not beautiful. This is particularly the case on the bags where a pan is folded down on top of the primary bag.
Finally, the cupboards are well designed and solid, I'm not worried about my computer or my tablet.
I easily managed to get my keys when I arrive at my arms full of groceries, or my phone in a confined as transit place.
Yes, I know I said it was a bag for the guys on 2 wheels … But it suits all purposes as we shall see in the last part of this article.
Carry a bag man for Auguste Workshops
For me Montorgeuil case of Auguste Workshops is a real 2-in 1. This is the practical and stylish bag that can be worn both in a formal, suit and tie, in a more relaxed setting for the week- end.
Anti sad case of the frame of Defense
You are in costume every day and very good advice found on BonneGueule you are the most beautiful of your open tray ( open space, as we say in America) in your well-fitting suit.
Your shoes are shined and your tie adapted to the size of your shirt collar, itself adapted to the size of your lapel.
But if the morning, on arrival, you hold at arm cotton satchel that frays that we provided to you at a recruitment forum, or a leather briefcase accordions and small golden buckle ago something that denotes.
While a nice bag in canvas and leather that you will keep several years would be more appropriate in the circumstances.
Bonus: apart from all those other qualities, the bag Ateliers Auguste has a real strong point adapted to the life of the man in the suit. It is her shoulder strap particularly wide.
You can well imagine, wear a shoulder bag containing a computer nearly 2 kilos on the shoulder of a suit is absolutely not recommended.
Only there are times when one is just tired and decide to do it anyway.
And in this case, it is better that the strap is widest possible, so that the weight is distributed to the maximum over the entire surface of the shoulder. And that's exactly what the Auguste Workshops guys thought by drawing a piece of felt and leather wide and thick to distribute the weight on the shoulder.
An adult bag for the weekend
On weekends, no question of going out with the bag of the week that you use to go to the office, is not it? Exit the satchel in leather …
So, what do we have on hand … the good old Eastpak high school? No, no, and re-no!
Test Conclusion
There is no point to wear beautiful shoes, beautiful selvedge denim jacket and nice to ask if it's on your shoulders covered this faithful companion of ink stains.
If you really want to try the backpack, or if your teen is held absolutely,  Herschel or Chromeoffer nice alternatives.
Otherwise you will be much better with a real adult bag as Auguste Workshops of these photos.
Then have a look at the store where you will meet friendly guys palperez beautiful products, and can discover the entire range.
Gallery
Garçons de Café
Source: www.garcons-de-cafe.com
Manu Atelier Luxury Fashion
Source: www.therealreal.com
Bags at OPUMO
Source: www.opumo.com
The Artist's Studio Rue Saint Georges Painting by Pierre …
Source: fineartamerica.com
Bags at OPUMO
Source: www.opumo.com
Fait avec amour… *Cako*: Bienvenue petit Auguste!!
Source: faitavecamourcako.blogspot.fr
Fait avec amour… *Cako*: Bienvenue petit Auguste!!
Source: faitavecamourcako.blogspot.fr
whowhat
Source: ffc.shop-pro.jp
Objets Recuperes Et Transformes – Maison Design
Source: apsip.com
The Trend Passenger – 43 Photos
Source: www.facebook.com
Anna Ewers Hits The Streets of Paris in Spring 2014's …
Source: www.wmagazine.com
la bibliothèque de SPiRitus: HELBÉ, Conte libertin
Source: la-bibliotheque-de-spiritus.blogspot.com
Cul de Sac
Source: ffc.shop-pro.jp
Valmy Waxé Messenger Bag Ateliers Auguste Chocolate L …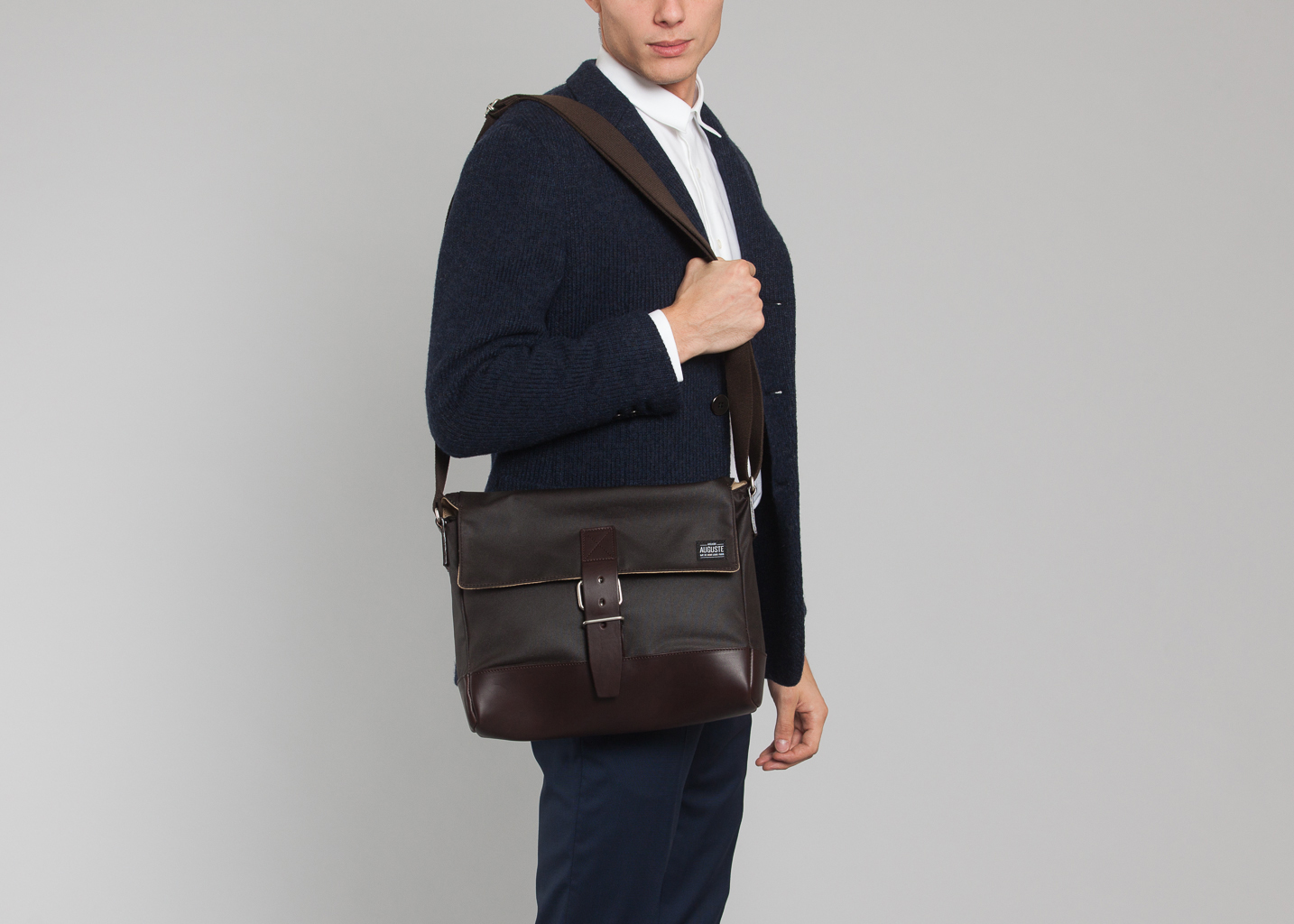 Source: ateliers-auguste.lexception.com
Ateliers Auguste
Source: www.facebook.com
Bags at OPUMO
Source: www.opumo.com
Bags at OPUMO
Source: www.opumo.com
Bags at OPUMO
Source: www.opumo.com
Bags at OPUMO
Source: www.opumo.com
Ateliers Auguste FW12 Week End & Tote Bag | Bags
Source: www.pinterest.at