Whether the LP or CD playback for the big Tammtamm the Rotel RA 04 SE (400 euro) is not suitable decidedly.
Amplifier Rotel RA 04 SE
Data sheet
Also the amplifier RA 04 SE resembles its predecessor without SE (10/07) on the hair. Again, there are terminals for two pairs of speakers A and B, and Rotel put two small coils B before the exit, aimed at preventing that longer capacity-rich cables, which run about in the next room, stimulate the amplifier by means of phase shifts to high-frequency oscillation.
It is otherwise like all Rotel amp the dictation of the low-resistance power ways; the most important are reinforced even with copper conductors.
Quite crisp transistors in the driver stages and high usage of local current feedback directly in the prior steps: As hoped the SE also maintains good old Rotel merits. A handful of highly-respected Styroflex capacitors in the circles of fine compensation is now.
And in the phono stage, which made for pleasant round sounds. Whether the LP or CD playing, for the big Tammtamm the small Rotel not lends itself well to decidedly. This is ensured by the protection circuit that subito starts as soon as the amplifier into clipping.
Rotel RA 04
| | |
| --- | --- |
| Manufacturer | Rotel |
| Price | €420.00 |
| Rating | 38.0 points |
| Test procedure | 1.0 |
Technical data and test results
General
Dimensions (W x H x D)
43.5 x 7, 2 x 34.2 cm
Weight
5.9 kg
Features
Genus (REC / GM)
Integrated amplifier
Remote control available
System remote control / Adaptive
/
Front panel Black / Silver / champagne
/ /
Front panel other FB.
Muting
Tone controls / switched off
/
Loudness
Monitor switch
Recording selector switch audio
Network jacks switched / unswitched
0 / 0
Memory / storage automatic
0 /.
Sendersp. with aut. Sorting
Connections
Input phono MM / MC
/
High level RCA inputs / XLR
5 / 0
Digital inputs RCA / XLR
0 / 0
Boxes outputs A + B / switchable
/
Headphone Jack
Pre-Out / main
1 /.
Recorder connections (a / from)
1
Processor input / output
/
Unity gain input
Pre-Out subwoofer
0
Measured values
True sine wave power stereo 4 ohm / 8 ohm
71.0 W / 53.0 W
Music performance stereo 4 ohm / 8 ohm
75.0 W / 55.0 W
Noise line
92.0 dB(A)
Review
Short conclusion
Pleasant timbre and a punchier bass: Ra 04 outing as a true-blue Rotel. In addition, he has a very good phono stage.
Sound
Upper middle class
Sound points analog
(maximum 70 points)
38
Sound points Netzwerk-In
(maximum 70 points)
0
Sound points USB-In
(maximum 70 points)
0
Measured values
(maximum 10 points)
7
Practice
(max. 15 points)
8
Valency
(maximum 10 points)
7
Overall rating (maximum 120
well 60 points
Price-performance ratio
Very good
tested in issue:
10 / 07
Gallery
Rotel RA-04 SE Integrated Amplifier – Rotel
Source: www.hifi-highend.ee
Rotel RA-04 SE Amplifier review and test
Source: www.hifi-review.com
Rotel Ra 04 Se Related Keywords
Source: www.keywordsking.com
[WTS] Rotel RA-04 SE Amplifier
Source: forum.lowyat.net
Rotel RA-06 – Manual – Stereo Integrated Amplifiier
Source: www.hifiengine.com
A guide to the 8 best budget amplifiers for listening to vinyl
Source: thevinylfactory.com
Rotel RA-04 SE, купить стереоусилитель Rotel RA-04 SE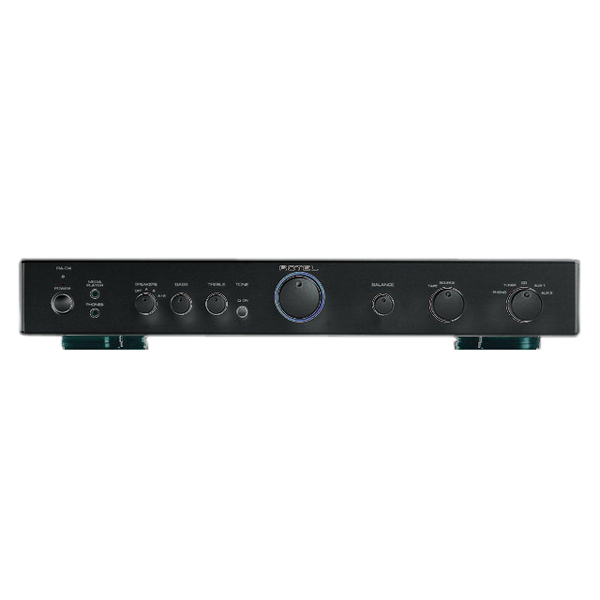 Source: audiomania.ru
amplificador rotel ra-04 se
Source: novomusica.com
Rotel-RA-04
Source: listeninn.com
New ROTEL RA-04SE Integrated Amplifier + Worldwide Free …
Source: www.ebay.com
New ROTEL RA-04SE Integrated Amplifier + Worldwide Free …
Source: www.ebay.com
Rotel-RA-04
Source: listeninn.com
Amplifiers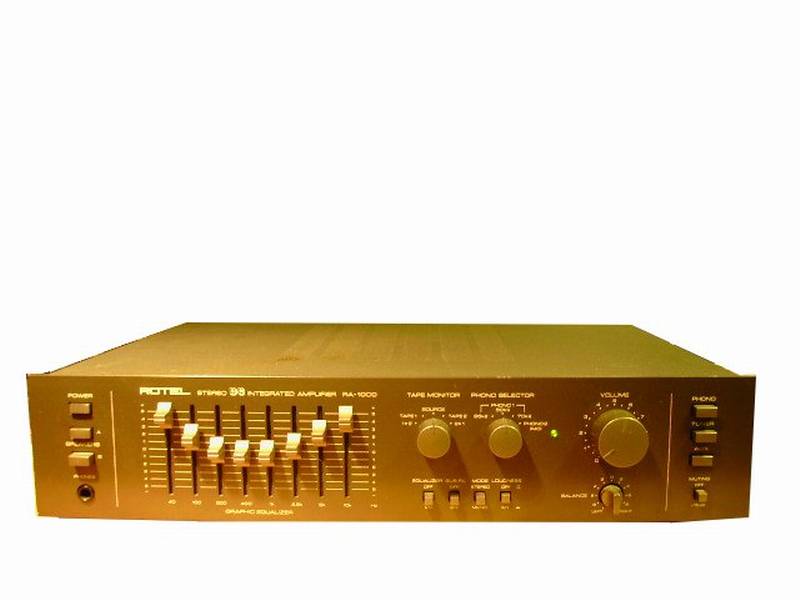 Source: hifigoteborg.se
fineTONE …an audio odyssey: My Rotel combo
Source: finetone.blogspot.com
Интегральный усилитель Rotel-RA 04 SE
Source: hi-fi.ru
Rotel RA-10 Noir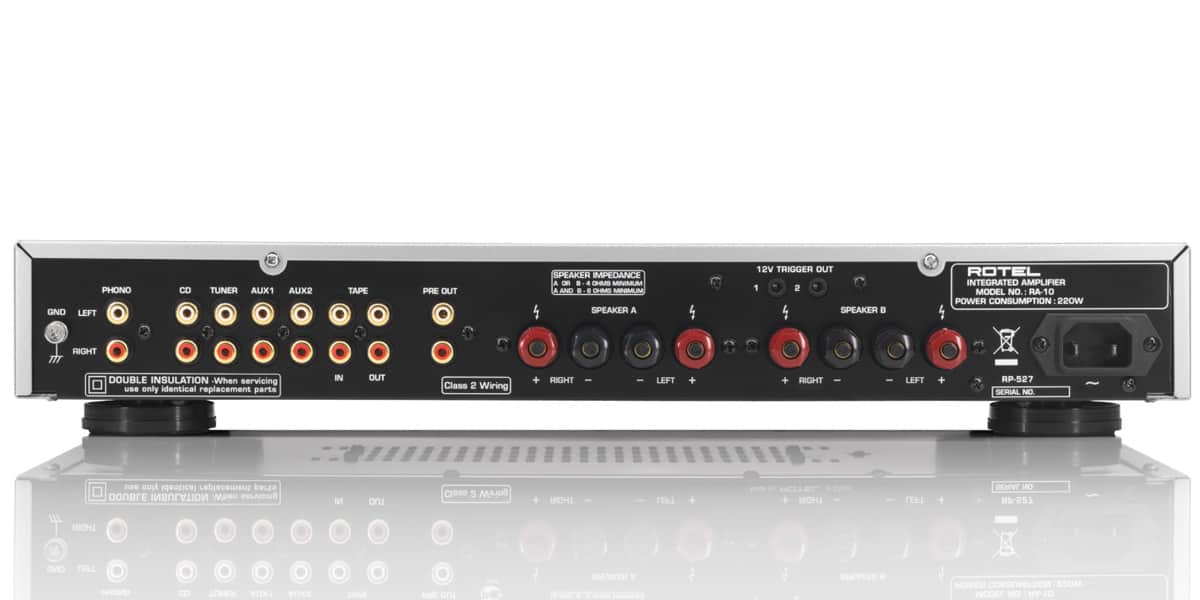 Source: www.easylounge.com
Rotel-RA-04
Source: listeninn.com
ROTEL RA 05 SE
Source: www.audioteka.it
Rotel RA-04 SE Amplis hi-fi stéréo
Source: www.son-video.com
Rotel RA-04SE integrated amplifier with 2 x 40W output …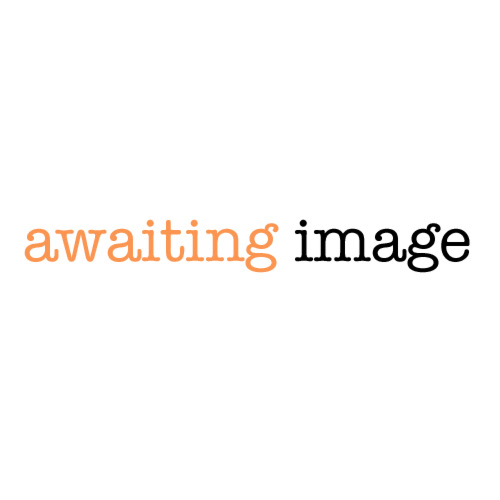 Source: www.hifigear.co.uk