I'm sitting on the couch just so and watch, as the time is running out on the clock – now you wonder sure why I do to me – because especially if you want that time passes quickly, it seems particularly bad to draw – kinda like chewing gum. Well, I'm also just so, as I sit here and count the minutes until I can take the next pain pill. I don't want to take too much namely, that ic set me dates and before there is just no painkillers.
But today I want to "exceptionally" time not fully hand-wringing you talk really just about the time and watches. Currently I have A pro-watch stageagain, i.e. when I wear a watch, I miss them. Depending on how I'm just used, I miss my watch or not.
Compared to the Wolf or his friend I not simply am but honestly frugal, the two gather namely watches – any, but either ancient rarities or real valuable pieces.
I myself have exactly three watches, I carry all regularly, but my previous favorite watch is a simple swatch, which has previously heard a Wolf. Now I have set to but a totally cool watch me a few weeks ago, I now almost every day wear, not only because it is something special, but also because she totaaaaaal cute, stylish and retro. So the Swatch may initially go on vacation.
Pocket watches I found always already cool, but for a woman who are not necessarily suitable, because it looks too goofy if you put too much into the pockets – it looks enough already stupid, if I have plugged my phone off and on. As I then but in the shop by lucky diamond this Absolutely cool bronze clocks discovered that you can wear easily on a long chain around his neck, I did immediately.
From the outside, the bronze clock looks like a normal, long necklace with a beautiful pendant, a butterfly is depicted on the. We look but a little closer, so you can see already, some more hiding behind this necklace when it first adopted–namely a nice pocket watch in the feminine form. The mechanism of the clock works like a Pocket Watch, if you press up on the button, the lid opens up and you can read off the time.
The mechanism works quite easily, to adjust the time you must pull only the ring underneath the gauntlet in the height and it turn and you can already without problems which set correct time. I find the clock total herzig and was even already often addressed, because it has fascinated people.
Only shortcoming unfortunately is that she always goes after and I on the day, often two or three times to adjust – think I have a bit of a shame and I am not yet behind it, why this is so.
On the back of a beautiful flower patterns and ornaments found, the entire piece of jewelry is an absolute eye-catcher. My model "butterfly clock" 8.99 euros, and you can also admire other models at lucky diamond and of course buy – I even liebäugele still with the model "bubble watch", I find that totally class. But let's see, maybe I previewed the watch me also, the price is really good, because you can do almost nothing wrong.
Of course there are, but not only great bronze necklace with lucky diamond, but also all sorts of other pieces of jewelry, piercings and accessories – but also the name of the store reveals that, or?
Piercings are not really my thing, but I've seen some pieces that would absolutely thrill some girlfriends of mine. No matter whether stretching jewelry, plugs or even fake plugs, fans of more außergewöhnlicherem jewelry will feel extremely lucky diamond and also I have discovered some beautiful stuff.
In particular has me excited that you a really wide in the shop selection of various jewelry pieces made of various materials, whether now organic (wood, etc.) or from metals such as titanium or stainless steel can buy. Whether playful, cute piercings, earrings or necklaces, stylish bronze clocks, retro-style, but also large plugs or tunnel or beautiful stretching jewelry – I've finally once extensively with piercings, employing tunnels and plugs.
So I wanted to have ever fake plugs and so that the order of the bronze clock also pays off, I have used the chance. Plugs you surely know, the piercings, used eg. always farther and farther to stretch the needle channel of earlobe, to also to be able to wear jewelry pieces with a larger diameter.
After I am now quite happy with my normal Ohrlöchern, I figured I just fall back to fake plugs, which can be normal like earrings.
The only noticeable difference to normal earrings is just the larger diameter of the closure, which is as great as the front of the fake plugs, so it just looks like you were wearing a genuine plug.
In the shop by lucky diamond, there is a huge selection of fake plugswith pretty icons, animal prints, rhinestones or also in various forms. Here you can browse really for hours and discovered time and again, beautiful pieces of jewelry.
After my typical selection process I have narrowed further and further the selection, until I had only a Black fake plug with a large, blue and many small, white rhinestones , which was allowed to bounce along with a twin in the shopping cart – plugs and fake plugs as individual pieces to get fact and must purchase in pairs, to wear two piece. And for 6.99 Euro per piece, I find this fake plug-really very cheap.
You can simply unscrew the CAP, after the stick of the plugs 1, 2 mm is a bit thicker than the swab or tick a normal earrings, it was a small Frickelei until I had the two plugs in the ears, it however went better than I had expected. Luckily I can't take stainless steel very well, so that I can wear even the fake plugs without any problems – what do you say, the look but just fine, or?
All in all I find simply top the shop by lucky diamond for several reasons: on the one hand, the selection of various jewelry from different materials is just border-awesome, I have discovered new jewelry Super lot, which was also delighted. On the other hand are just awesome prices, the price-performance ratio is really very, very good and particularly brilliant the shipping costs within Germany are just 2.00 euros and also within the EU with 4.00 euro are shipping commendably low.
Even just a look, whether pierced or not, the selection and the prices are really like you!
Gallery
Rolex Lady-Date Just President 18ct Gold-Diamond Bezel …
Source: www.ukspecialistwatches.co.uk
WATCH: Diamond And Silk Go Off Like Never Before After …
Source: americansforadvancement.com
Designer Diamond Jewelry's Blog
Source: designerdiamondjewelry.wordpress.com
Minka Kelly flaunts fantastic cleavage in angelic dress …
Source: www.dailymail.co.uk
Thomas Sabo Lucky Number 18 Charm DC0034-725-14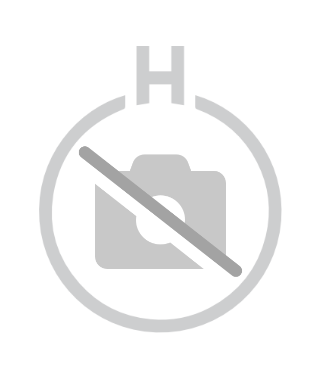 Source: www.hhogarth.co.uk
Sleepy Sonaze (Special II) by AstralSonic on DeviantArt
Source: astralsonic.deviantart.com
Faberge Egg Competition – and the winner is…
Source: www.icefinejewellery.com
Rosegal Valentine's Day Gifts 2018
Source: aslinindunyasii.blogspot.com
13 is her lucky number! Diamond White makes a surprise …
Source: www.dailymail.co.uk
13 is her lucky number! Diamond White makes a surprise …
Source: www.dailymail.co.uk
Happy Birthday Cousin Quotes, Wishes and Images
Source: memesbams.com
Jewelry by shawna on Indulgy.com
Source: indulgy.com
CSR Horses
Source: copperspringranch.com
Colour Me Quirky!: Stylish Watches Worth Your Time
Source: www.vervemagazine.in
Diamond Jubilee Special: Taste of Culture
Source: the.ismaili
My 3,500th sparkling deviation by mylesterlucky7 on DeviantArt
Source: mylesterlucky7.deviantart.com
21 Luxe Holiday Gifts That Are Totally Worth the Splurge …
Source: fashionmagazine.com
Hot Diamonds Competition and the Winner is…
Source: www.icefinejewellery.com
Happy Birthday Cousin Quotes, Wishes and Images
Source: memesbams.com
David Fox, Leicestershire Magician
Source: www.jackstarweddings.co.uk